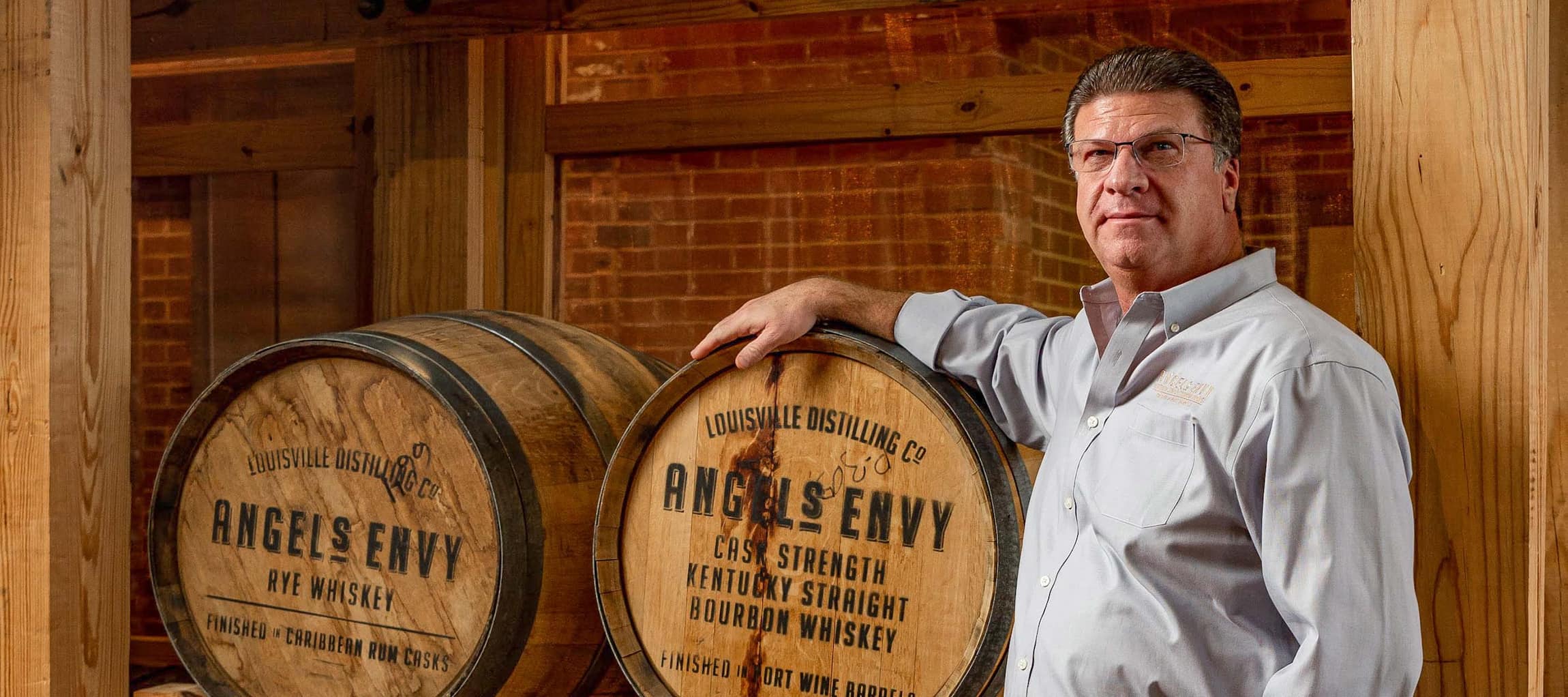 Wes Henderson is the co-founder of Louisville Distilling Company, the producer of Angel's Envy. In 2010, Wes convinced his late father, Master Distiller Lincoln Henderson, to come out of retirement and collaborate on a long-time idea that Lincoln had never had the chance to explore previously. The father and son team worked together to create Angel's Envy, a groundbreaking bourbon, using port barrels and secondary finishing techniques; Wes' son Kyle joined shortly after to learn side-by-side with his grandfather.
Wes served as the Chief Innovation Officer for Angel's Envy from 2010 to 2022 before stepping down to spend more time with his family, further his charitable and civic involvement and pursue other endeavors. Just like his father before him, Wes was inducted into the Kentucky Bourbon Hall of Fame in 2019 for his work at Angel's Envy and his contributions to the whiskey community at-large.
Prior to Co-Founding Louisville Distilling Company with Lincoln, Wes served as CEO for Master Distiller Select LLC, acting as a consultant in the distilled spirits industry. Before that, he was the President and CEO of Conecuh Ridge Distillery, the producer of Clyde May's Whiskey. He studied Aeronautics at the Florida Institute of Technology and is a certified pilot. Wes is also a State Certified Firefighter, serving his community as a volunteer firefighter, a Deputy Coroner and Death Investigator at the Oldham County Coroner's Office and a board member for various community organizations. He resides in his and Angel's Envy's hometown of Louisville, Kentucky with his wife Julie.