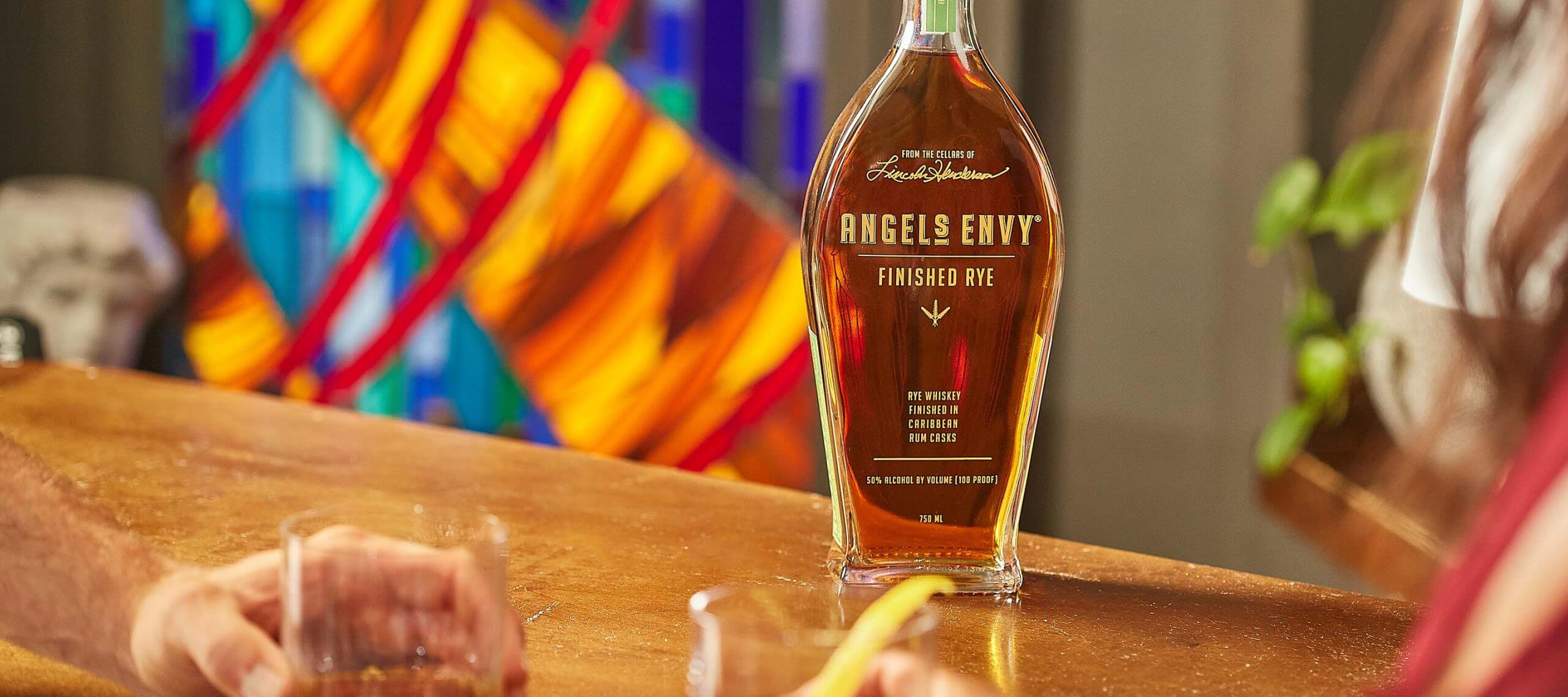 Signature Series
Angel's Envy Rye Finished
in Rum Barrels
Spending up to 18 months finishing in Caribbean rum casks, the taste profile of our finished rye whiskey is genuinely unique and worthy of Master Distiller Lincoln Henderson's legacy.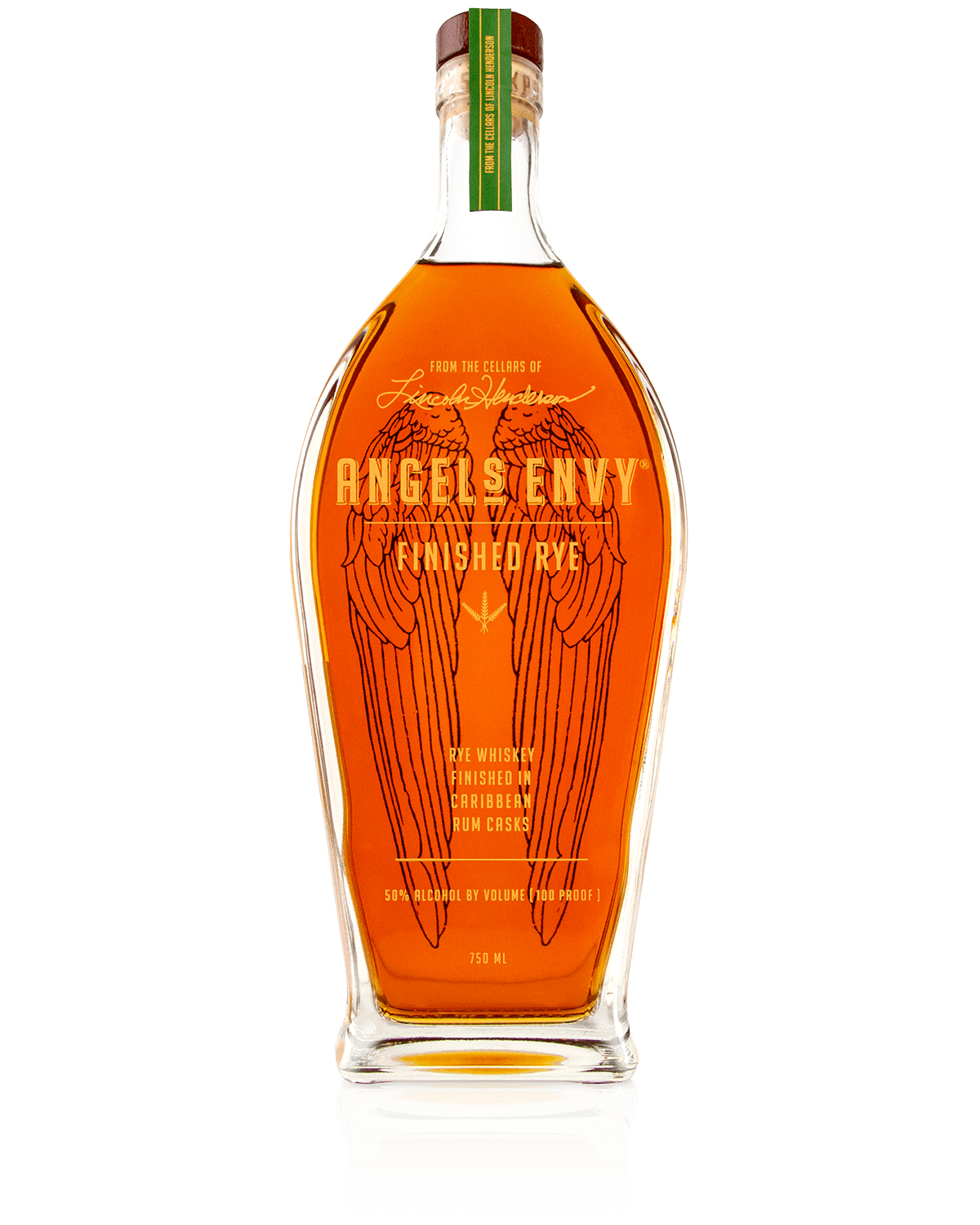 RUM FINISH
TASTING NOTES
The mingling of raw, spicy and earthy rye with the mellow sweetness of rum finishing creates an incomparably smooth and drinkable whiskey.
NOSE

Aromas of citrus, caramel candy, maple sugar, vanilla, oak, hazelnut, spice and sherry wood

PALATE

Sweet rum, sherry wood, and soft oak

FINISH

Both sweet and dry, as well as quick and easy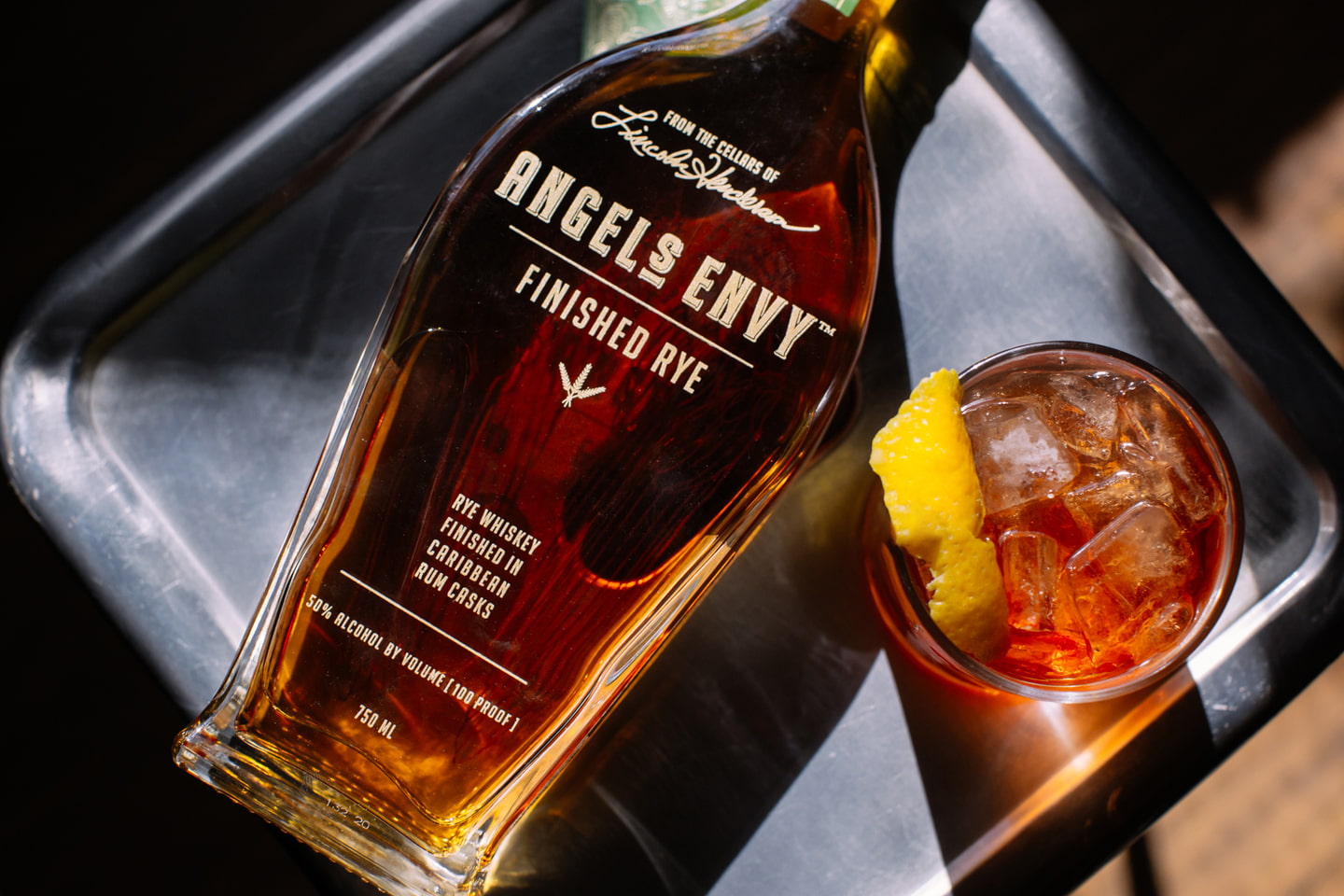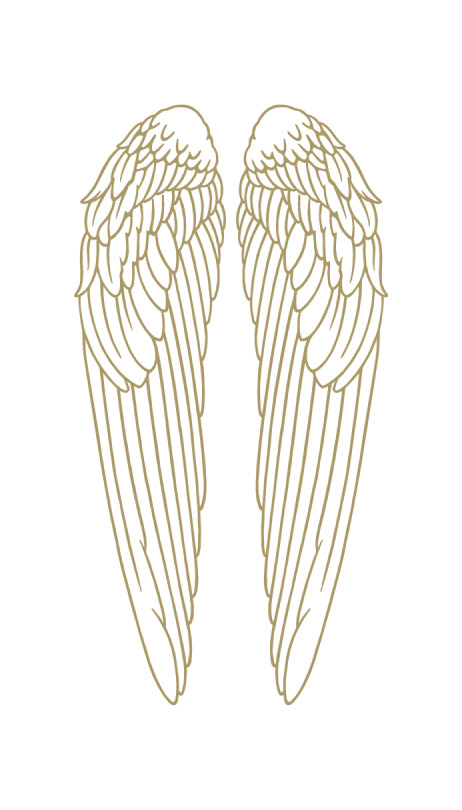 After sampling over 100 rums to find the right flavor to complement rye whiskey, the team's decision was unanimous.
Angel's Envy Cocktails
Cocktails for
every occasion
Our lineup of unique bourbon whiskeys allows you to create a world of delicious cocktails.
Angel's Envy
Creating a Masterpiece
We're restless creators who respect and celebrate the bourbon tradition without being beholden to the past.