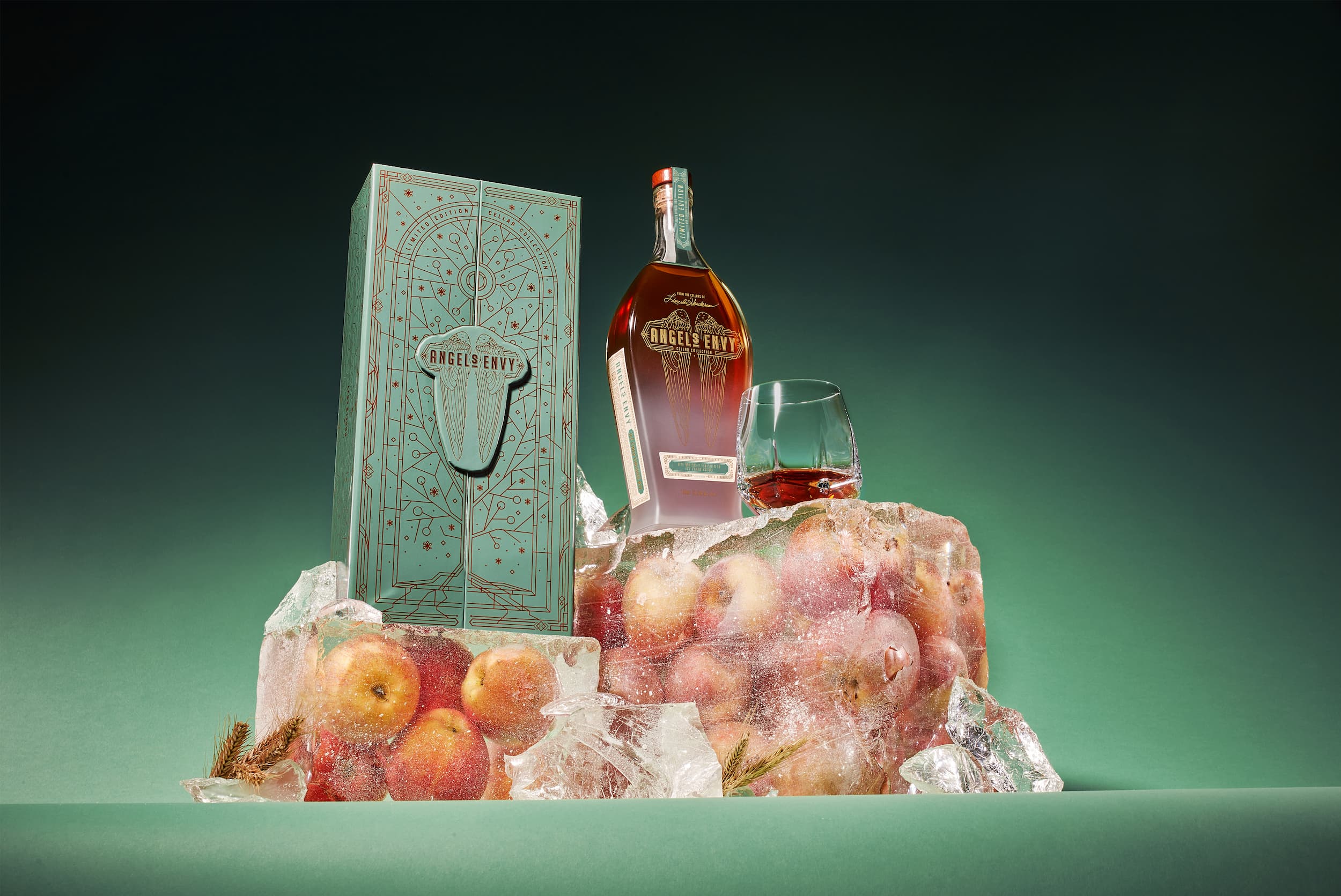 Limited Release
Angel's Envy Rye Whiskey Finished in Ice Cider Casks
Three hundred and sixty-four days. That's how long our rye whiskey waited in Ice Cider Casks, mingling with the oak until it got a perfect, crisp apple finish. This rare spirit grabs your attention with bold peppery and cinnamon notes, and then soothes your tastebuds with a sweet finish of brown sugar, apple and warm oaky undertones. This perfect winter whiskey is our first rye Cellar Collection release and is available for a limited time.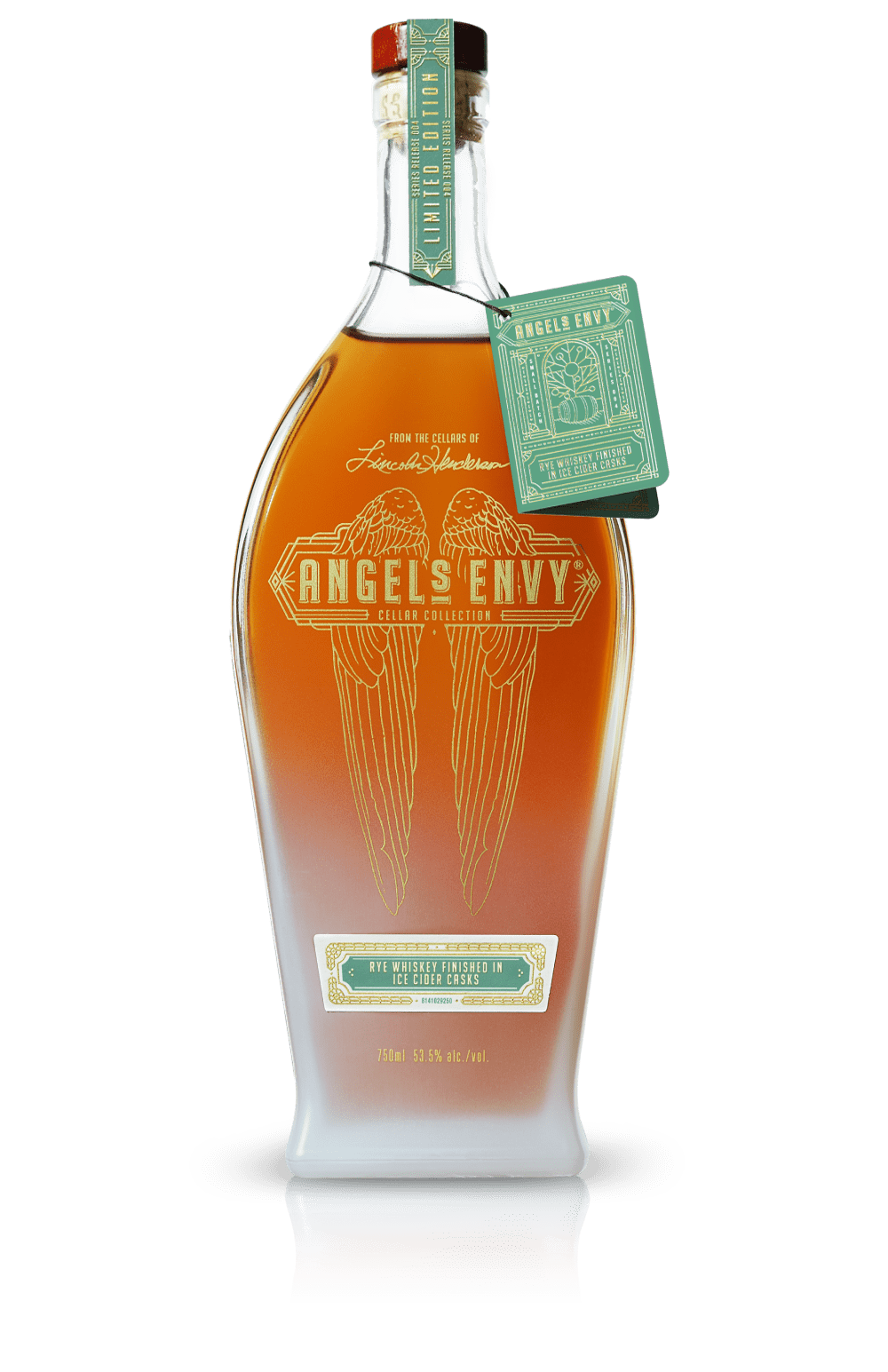 ICE CIDER FINISH
TASTING NOTES
Our Rye whiskey was aged exactly three hundred and sixty-four days in ice cider casks. The result – a perfect wintery whiskey.
NOSE

Caramel candy apple and toasted oak, with faint notes of nuttiness and cinnamon

PALATE

Bold peppery and cinnamon notes accompanied by vanilla, ripe apple, toffee and butterscotch

FINISH

A long finish that transitions from spicy to sweet, with notes of brown sugar, apple and hints of earthiness and oak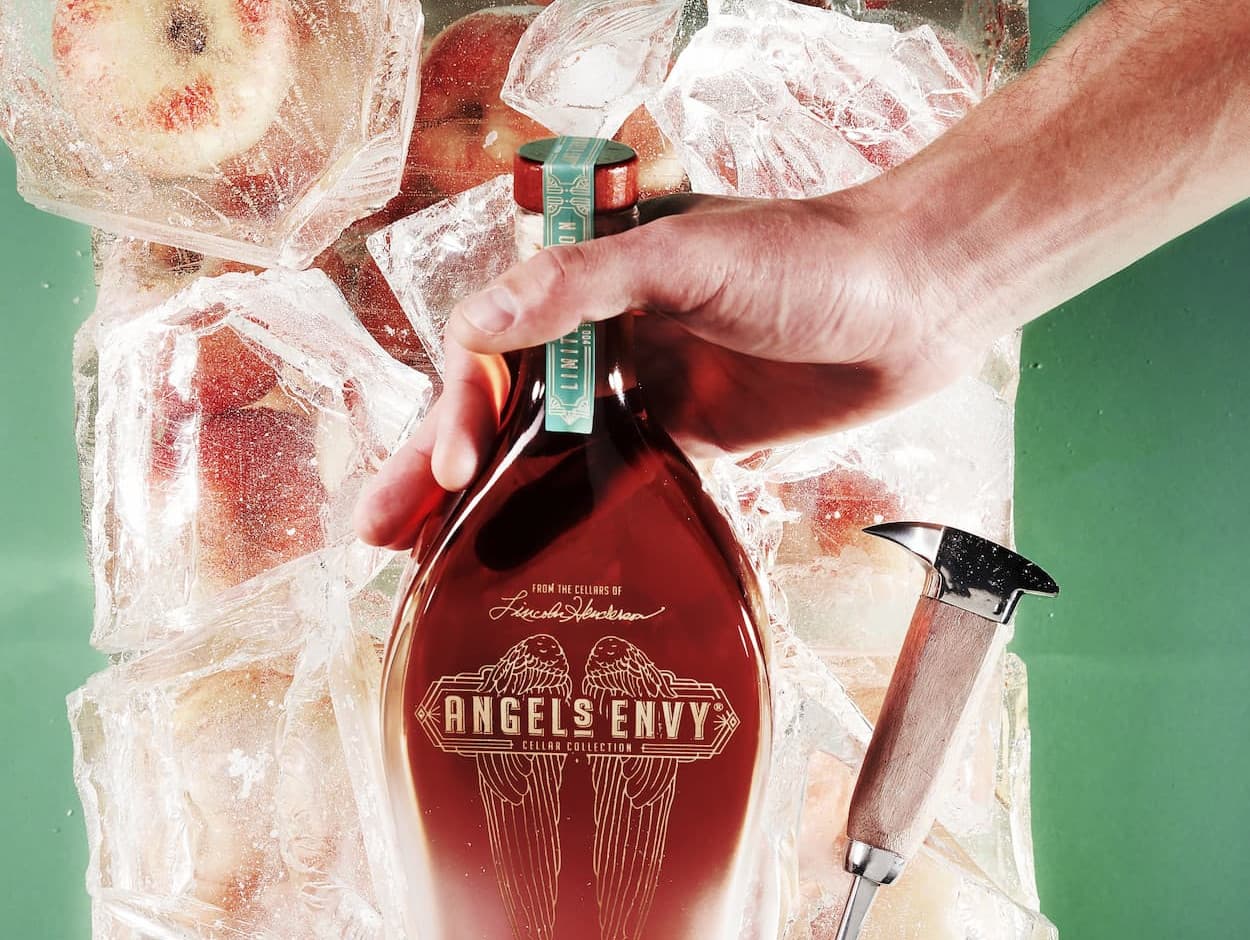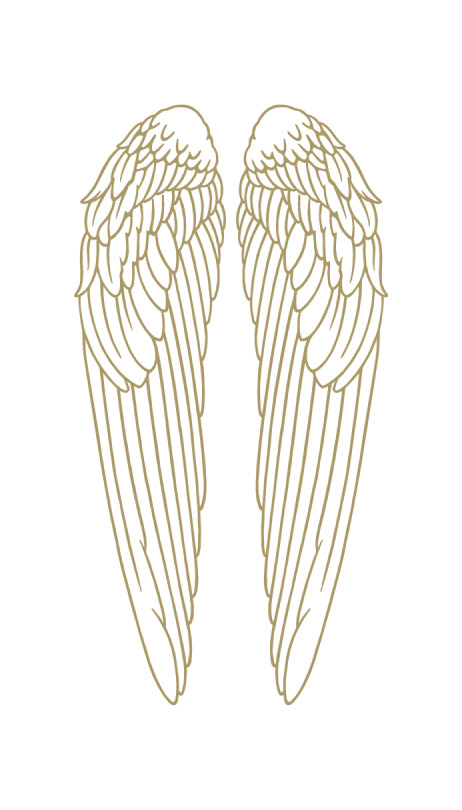 Sweet brown sugar, apple and warm oaky undertones make the perfect finish four our first Rye Cellar Collection release.
Angel's Envy
Creating a Masterpiece
We're restless creators who respect and celebrate the bourbon tradition without being beholden to the past.