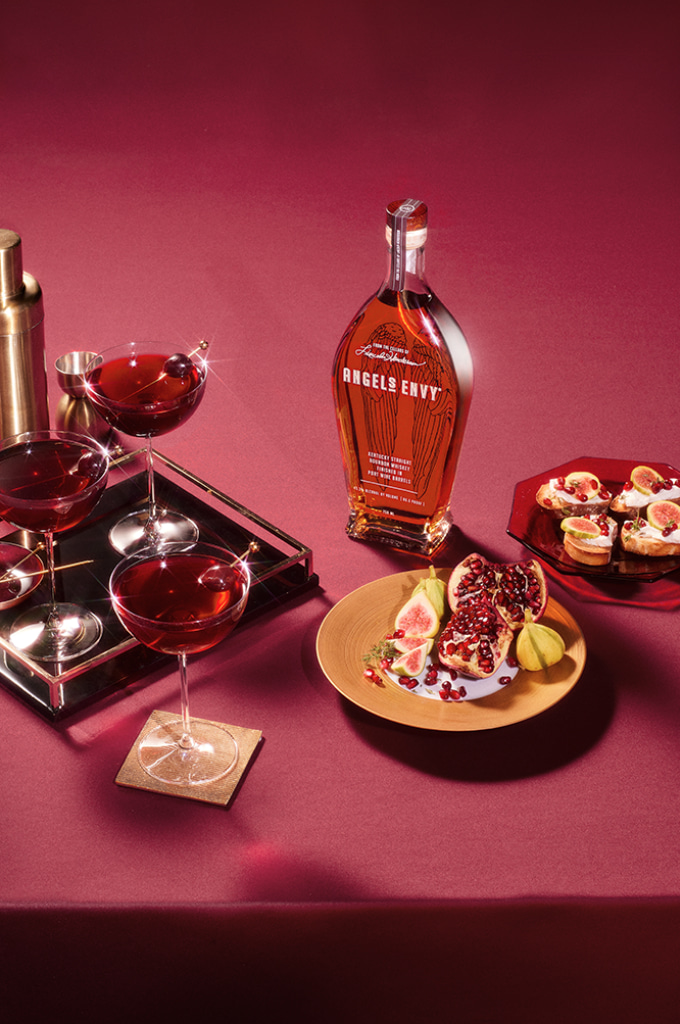 THIS HOLIDAY SEASON, BRING SOMETHING NEW TO THE TABLE
From gifting to entertaining, add a modern spin to your holidays with Angel's Envy.
CASK STRENGTH 2022 AVAILABLE NOW

The 11th release of Angel's Envy Cask Strength Bourbon Whiskey Finished in Port Wine Barrels is finally here. Sourcing some of the most distinctive barrels in our rickhouse and finished for up to 14 months in port wine casks, it's one of our most acclaimed and coveted whiskey collections. The best way to understand why is to experience it yourself. 2022 Cask Strength is available at our Louisville distillery and in all 50 states while supplies last.

BRING A MODERN SPIRIT TO THE HOLIDAYS

This holiday season, give the gift of fine craftsmanship with premium Angel's Envy barware, glassware, and more.

MEET YOUR NEW HOLIDAY TRADITION

The perfect pairing for the holidays?
A premium modern bourbon and rye.
More to Explore
Exclusive Angel's Envy Content
Revere Tradition Embrace Progress

While we respect and value American whiskey traditions and history, we're always exploring new ways to innovate and push boundaries.

The Story Behind Our Name

The 5% of spirits lost each year during barrel aging is called the "Angel's Share." After tasting our finished whiskey, our founder joked that we'd finally gotten a better deal than the Angels. And hence Angel's Envy was born."

Visit Our Distillery

The distillery and visitor's center is based in the heart of Louisville. Located on Whiskey Row, it's in the historic center of Bourbon distilling in Louisville.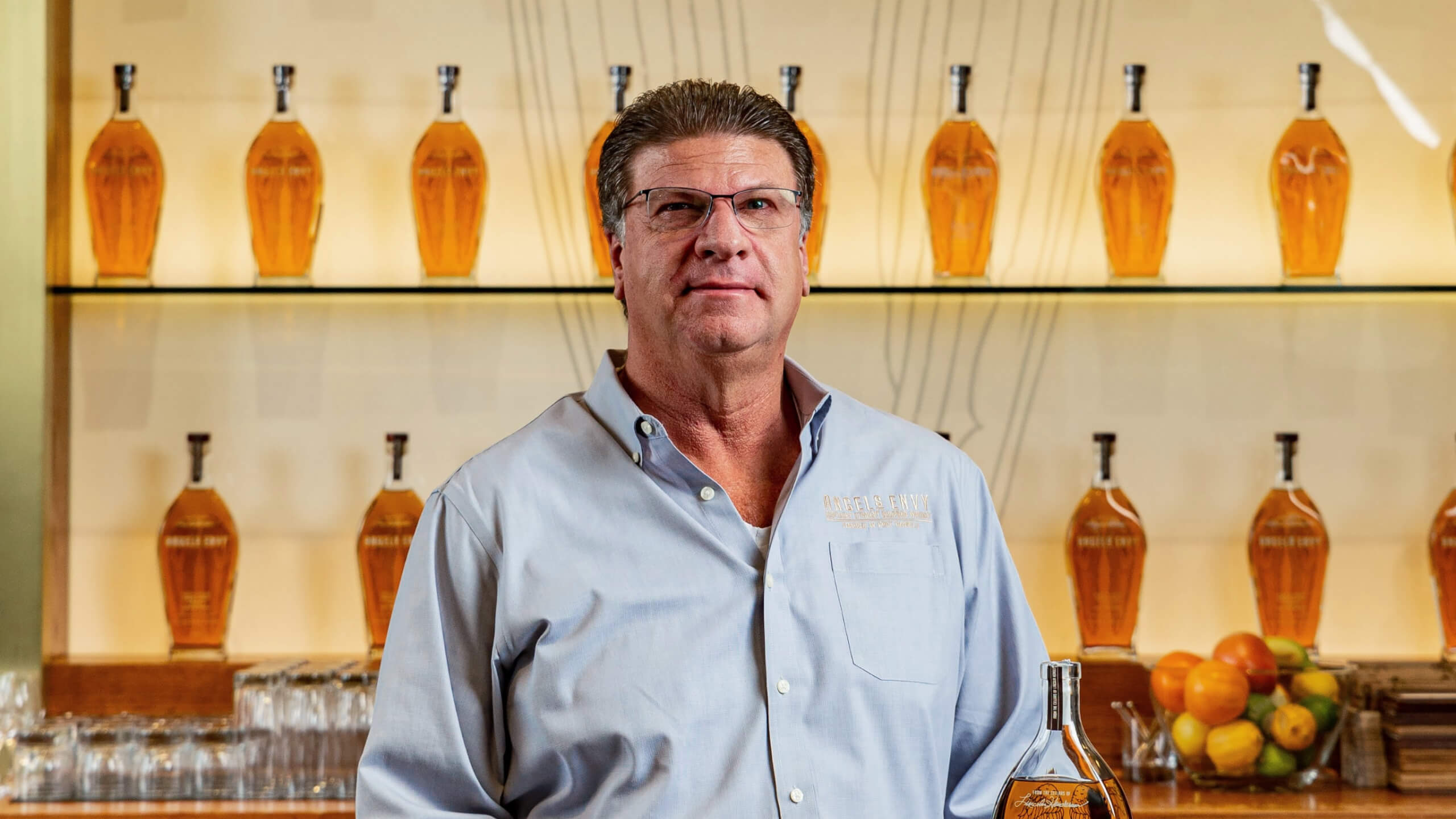 Video
A Welcome Message from Wes Henderson
Explore 500 main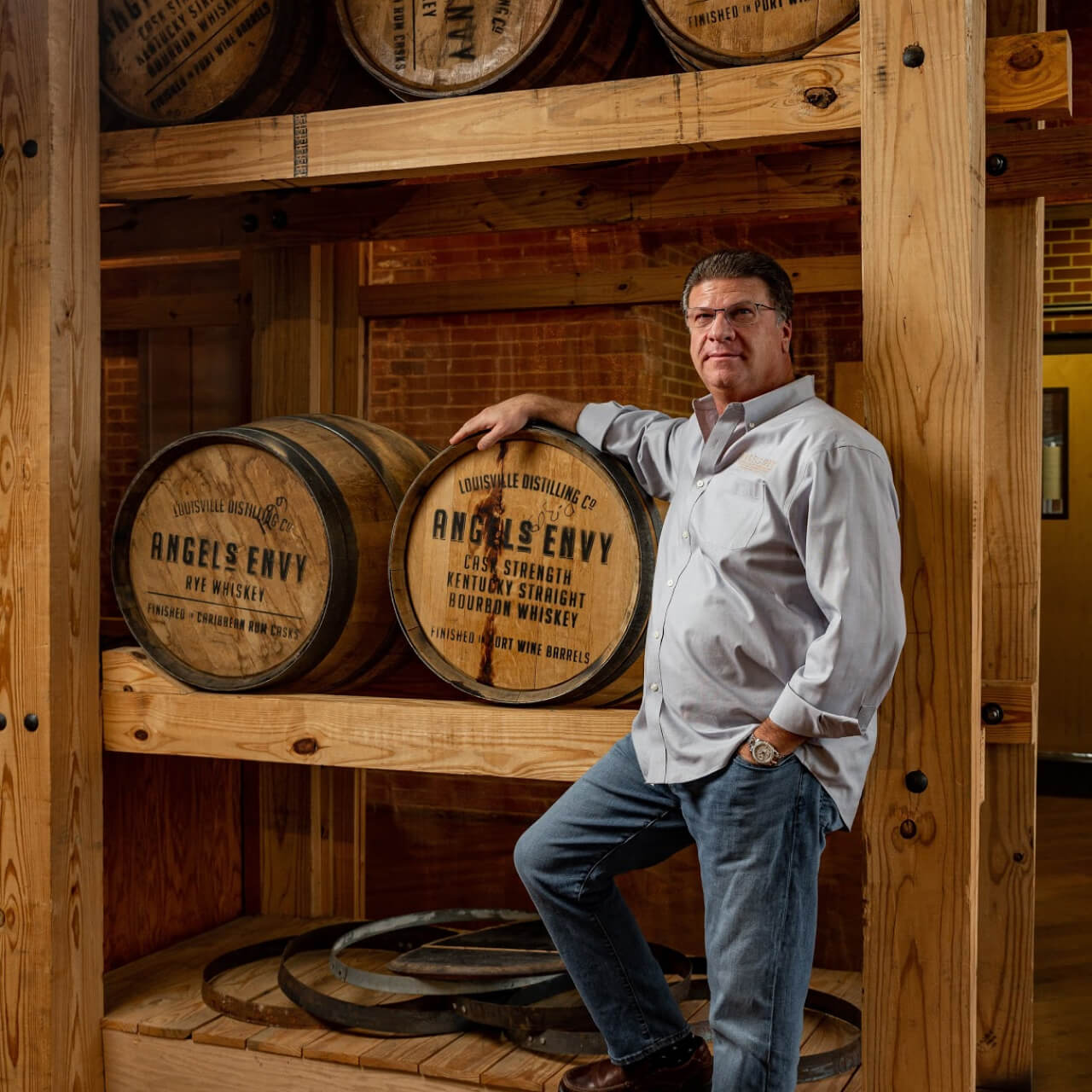 Whiskey Conversations
Wes Henderson
Wes shares what excites him about Angel's Envy and future innovation.