CRAFTING THE FUTURE OF BOURBON
In the heart of Louisville, Kentucky,
Angel's Envy was founded by Bourbon Hall of Fame member and Master Distiller,
Lincoln Henderson, and his son Wes Henderson.
Built on a tremendous legacy and a pioneering spirit, Angel's Envy innovated the foundations of bourbon and rye through a unique "secondary finishing" technique. By maturing our whiskey in charred oak barrels, then transferring it to secondary finishing casks, we crafted a distinct blend of refined complexity with an inviting flavor profile.
During the aging process, the 5% of spirit lost each year is known as the "Angel's Share." After tasting our finished whiskey, Lincoln joked that we had finally struck a better deal than the angels. And so, Angel's Envy was born.
Our past is now paving the path for the future of bourbon.
Today, we are driven by the same commitment to challenge the status quo.
As restless pioneers, we're always searching for what's next,
and inspiring new possibilities in the world of bourbon.
We now invite you to become a part of our story.
Whether you're a seasoned bourbon aficionado or a curious newcomer,
join us on our journey to raise the bar and deliver a truly timeless bourbon experience.
.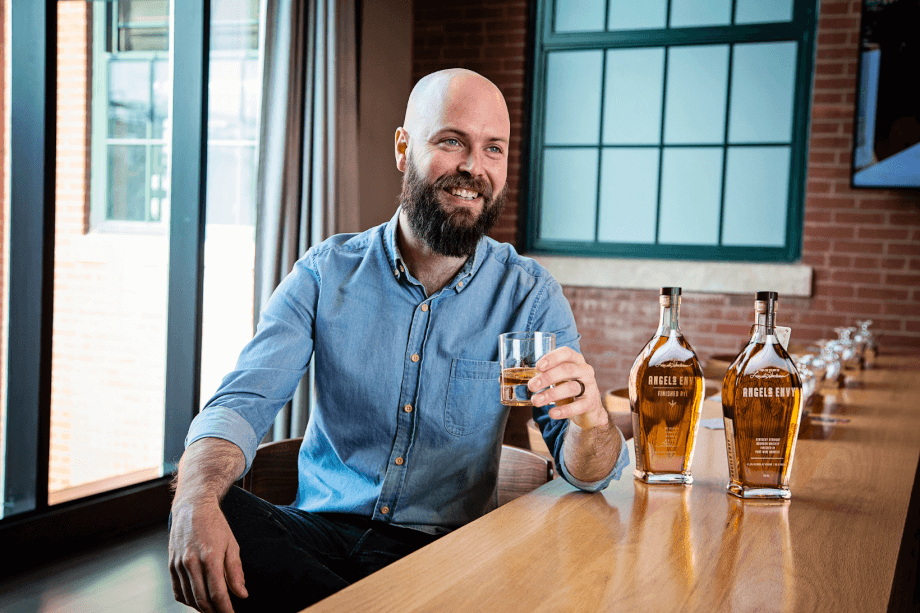 MEET OUR MASTER DISTILLER
OWEN MARTIN
In the fall of 2022, Owen Martin was appointed the Angel's Envy Master Distiller. A Kansas City native, Owen now proudly calls Louisville home where he redefines and crafts the future of bourbon at the Angel's Envy distillery. With a history and passion for maturing, blending, and the art of secondary finishing, he is always searching for new ways to offer an unparalleled bourbon and rye experience by continually pushing distillation boundaries.
With Owen's extensive knowledge of secondary casks, he will ensure the exceptional quality standard across all expressions, core offerings and limited-edition collections. Today, he takes pride in his role at a leading distillery on Louisville's Whiskey Row. Owen's demonstrated experience in product development and experimentation regarding what's next for the industry make him the perfect fit to lead Angel's Envy into its exciting future.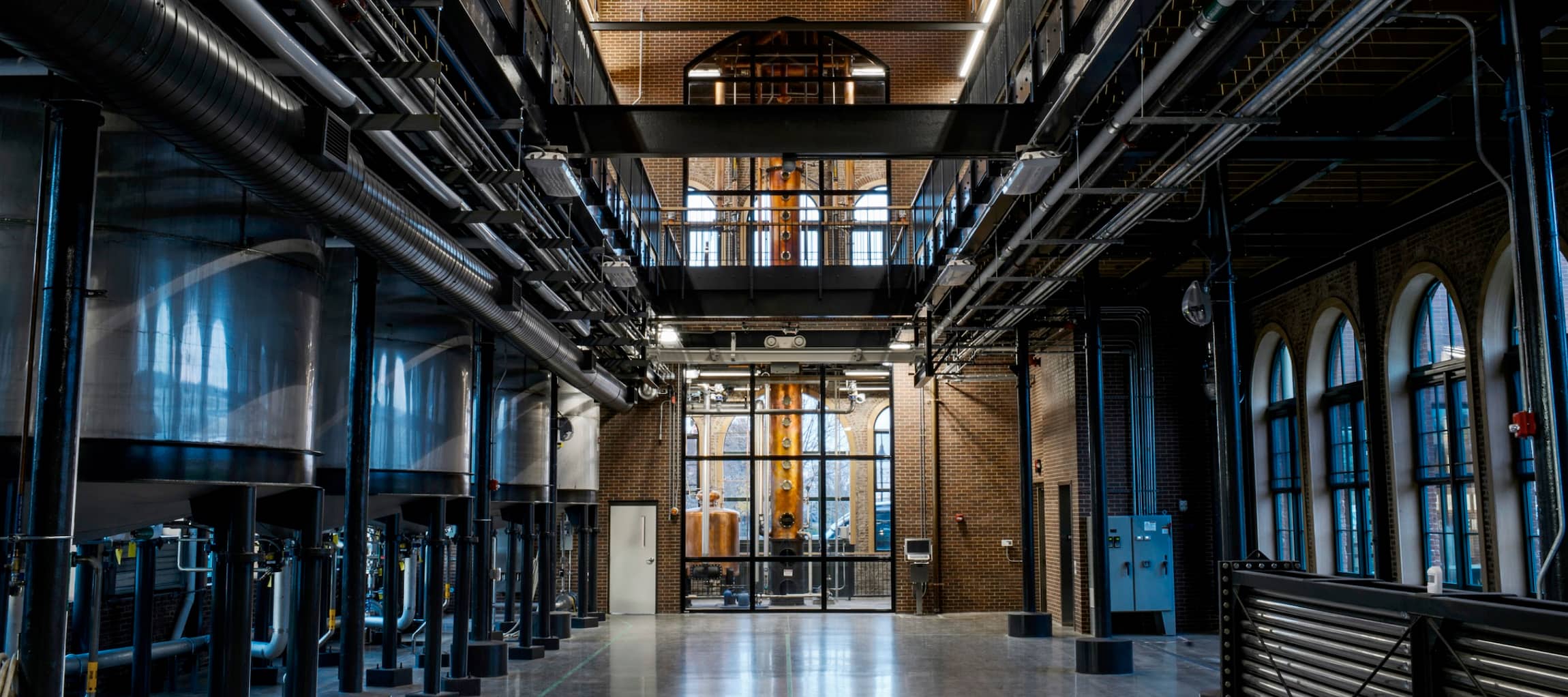 our home
IN DOWNTOWN LOUISVILLE
In 2016, Angel's Envy opened the first full-production whiskey distillery along Whiskey Row in the heart of downtown Louisville since prohibition. Our Angel's Envy's Distillery team is proud to offer visitors a best-in-class education on bourbon.
From production tours to tastings to cocktail classes, guests leave with a broader understanding of Angel's Envy bourbon and our process when they walk out of the distillery.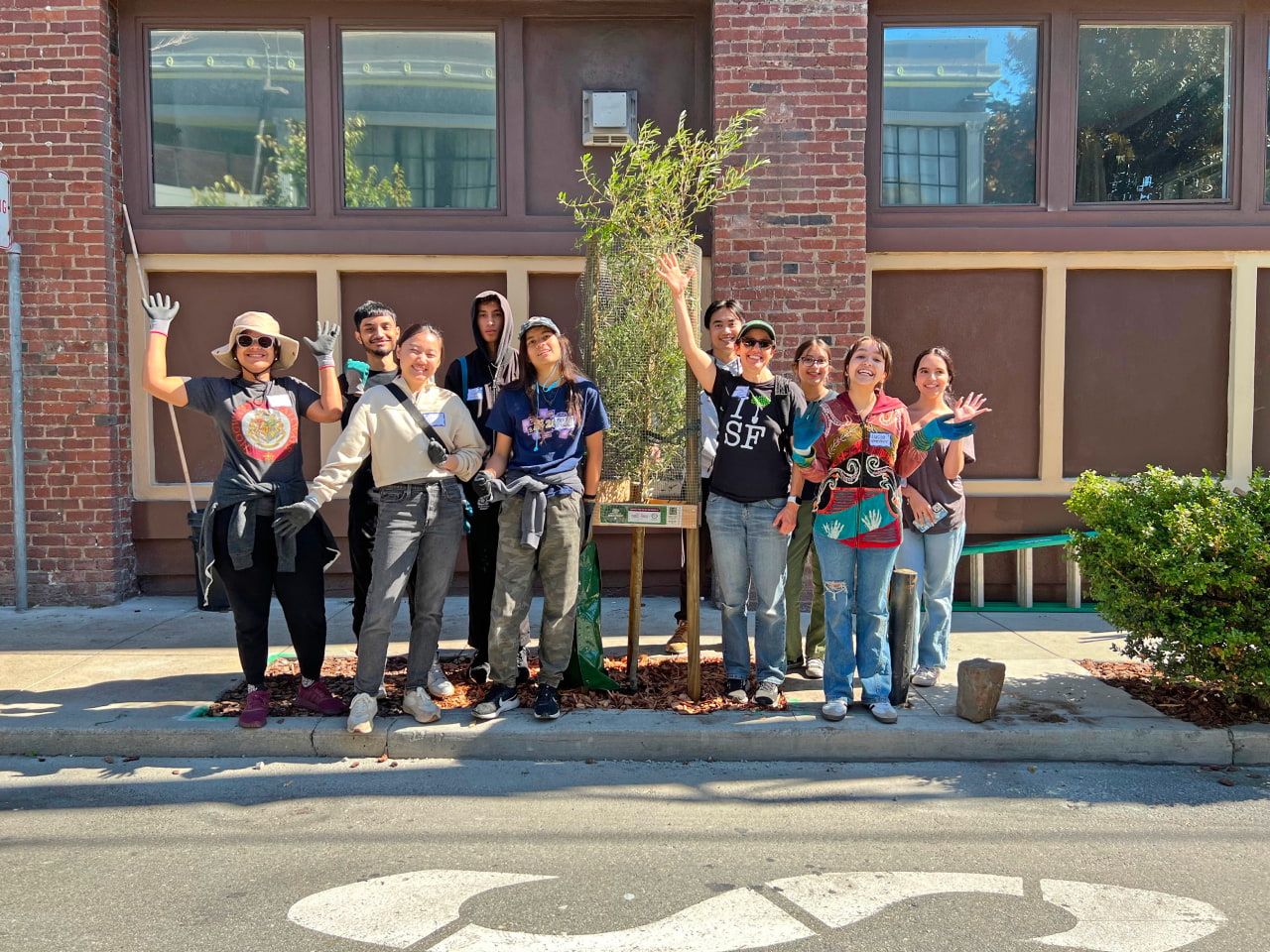 Toast the Trees
PLANTING FOR
A GREENER FUTURE
Since 2014, our annual program and partnership with the Arbor Day Foundation has initiated the planting of more than 275,000 trees in national forests and the planting of urban canopies in cities across the United States. Discover more about our ongoing initiatives to create a greener future for the bourbon industry and our community.