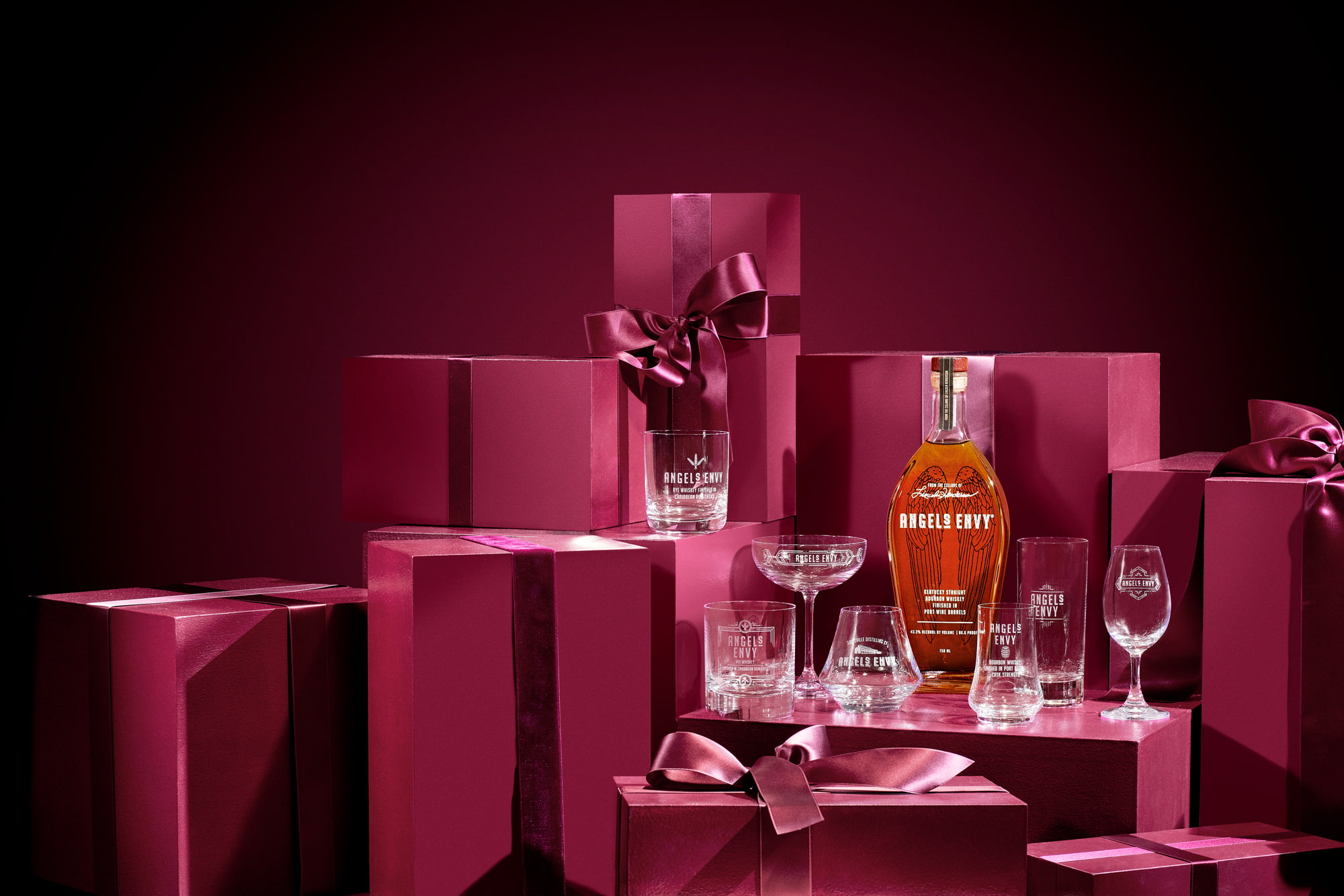 THIS HOLIDAY SEASON,
BRING SOMETHING NEW
TO THE TABLE
The best holiday traditions leave room for a little creativity. This year, we've got everything you need to put a modern, elevated spin on yours.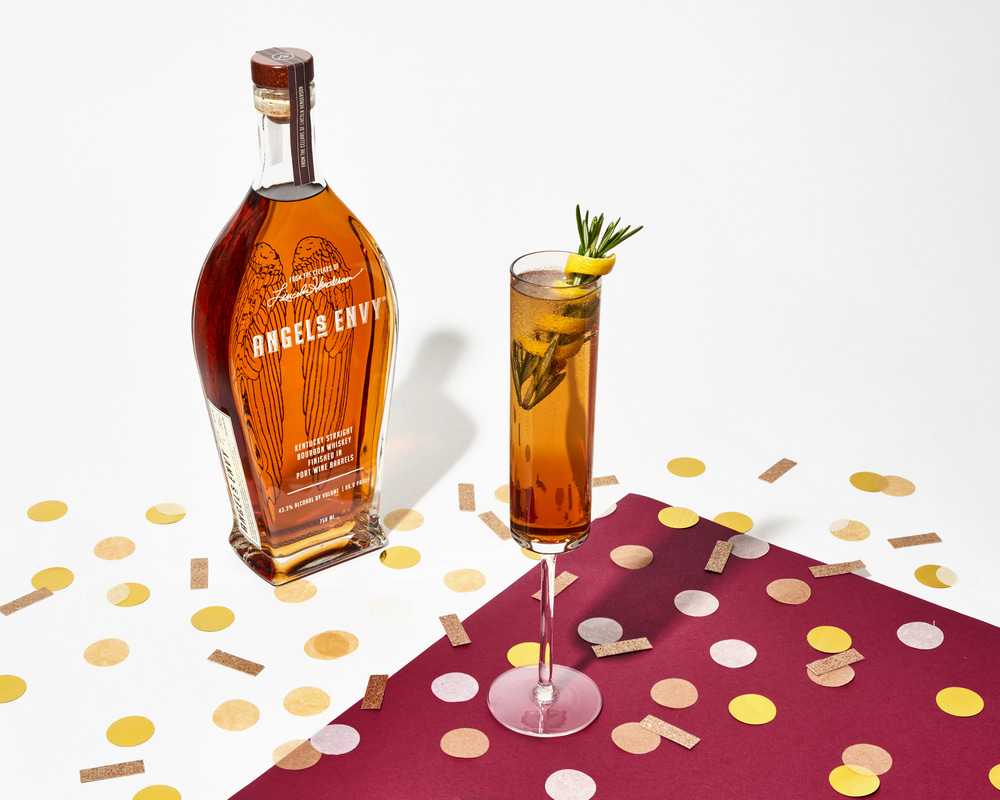 HOLIDAY TRADITIONS PAIR WELL WITH MODERN WHISKEY
HOLIDAY BOURBON AND BUBBLES
Exceptional company calls for exceptional drinks. Combine two holiday favorites into one irresistible cocktail with some bourbon and bubbles.
INGREDIENTS
1 part Angel's Envy Bourbon Finished in Port Barrels
2 parts Martini & Rossi Riserva Speciale Rubino Vermouth
Prosecco or cava
Lemon peel
Rosemary sprig
PREPARATION
In a mixing glass, combine ice, bourbon and sweet vermouth in mixing glass.
Lightly stir to dilute and chill.
Strain into champagne flute, finish with prosecco.
Garnish with lemon peel and rosemary.
ELEVATE YOUR CELEBRATIONS WITH ANGEL'S ENVY
Bringing a modern spirit to the holidays is all about honoring traditions while sparking new ones. When it comes to cocktails, here's where to start.
KEEP IT APPROACHABLE

The perfect holiday cocktail is simple to make and enjoy—but a dash of modern presentation can go a long way.

KEEP IT LIGHT

For any holiday gathering, balance is key. This year, try giving one of your seasonal favorites a fresh, low-ABV twist.

KEEP IT SPECIAL

Nothing makes memories like trying something new, and there's no time like the holidays to go the extra mile.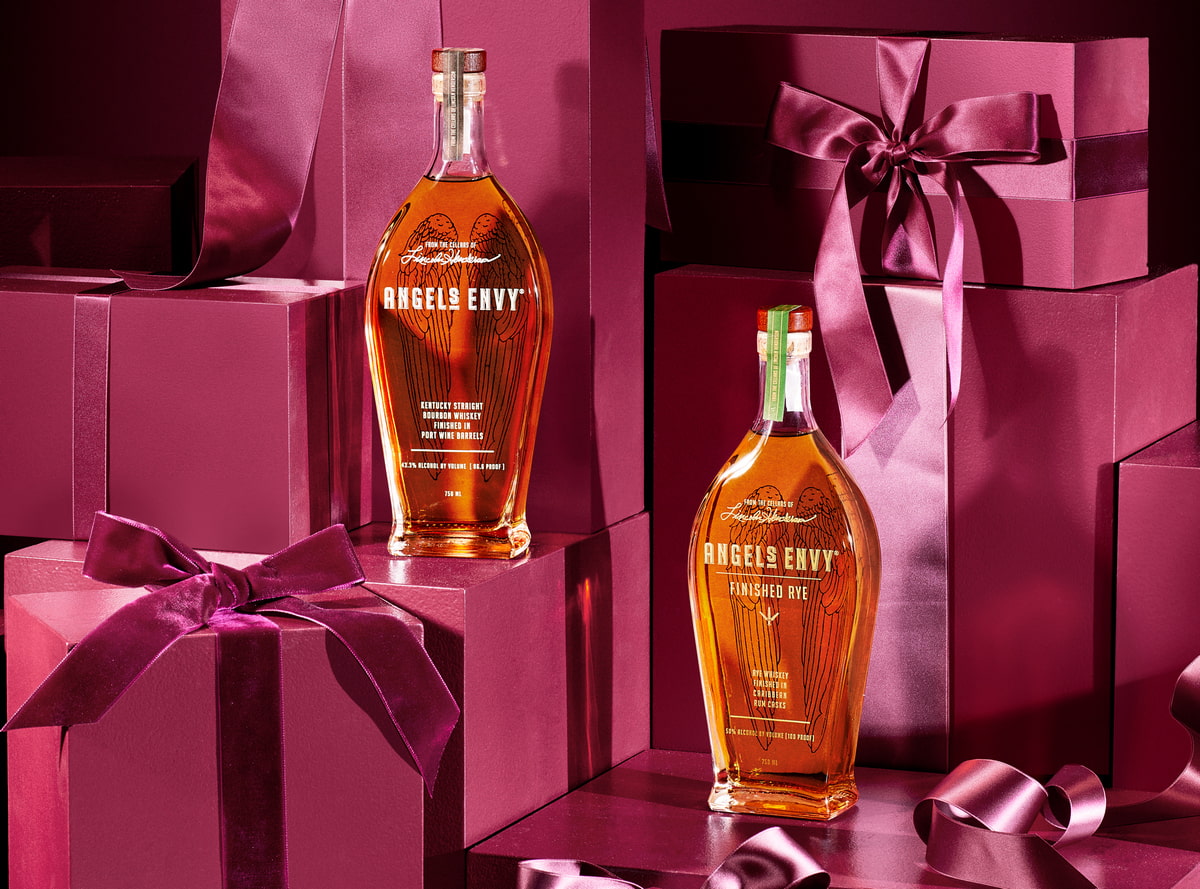 GIFT OUTSIDE THE BOX WITH A ONE-OF-A-KIND BOTTLE
Whiskey for the holidays? Stop us if you've heard this one before. Put a modern twist on a seasonal classic with award-winning secondary-finished bourbon and rye from Angel's Envy.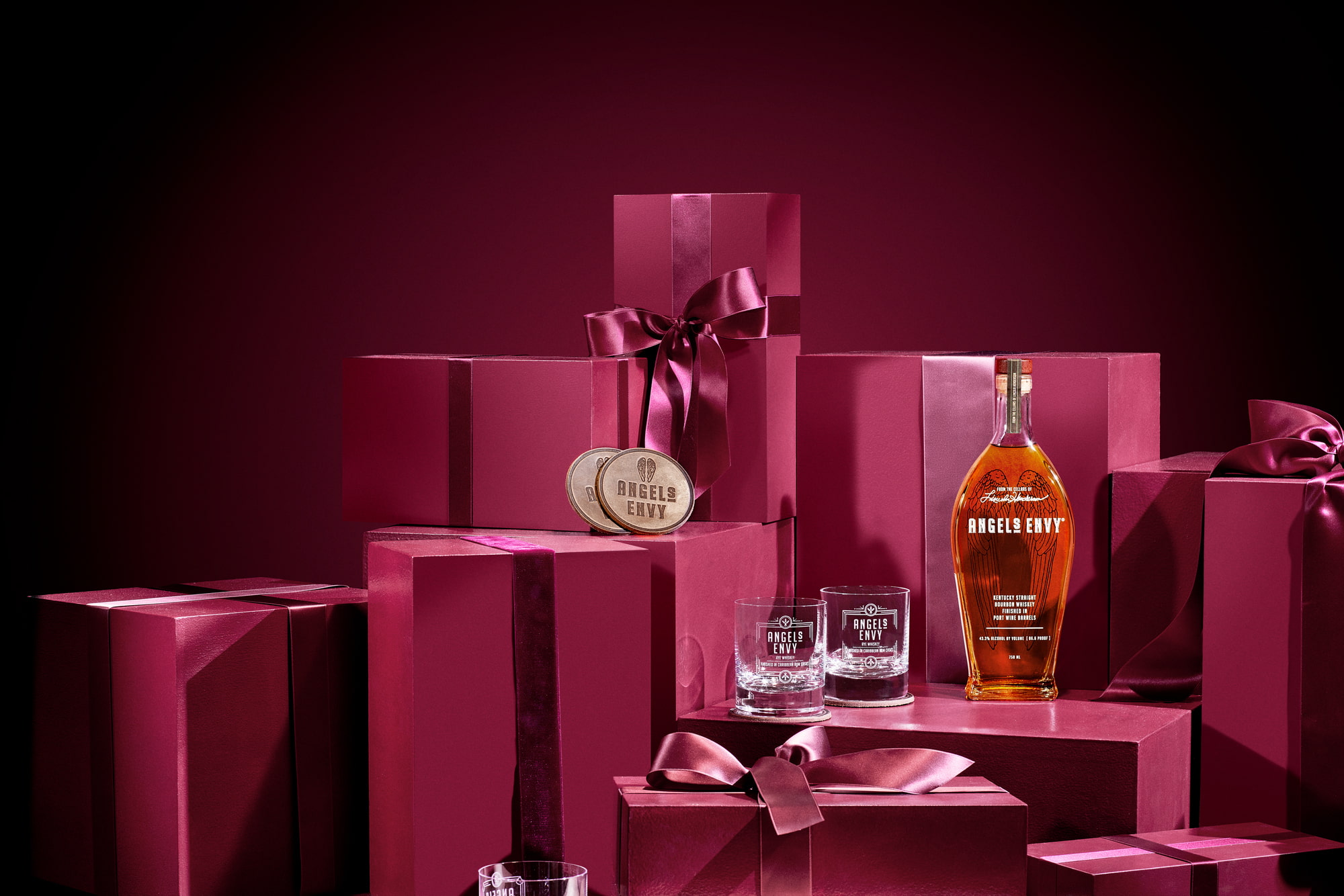 EXCELLENT GIFTS FOR EVERYONE ON YOUR LIST
Need more inspiration? Look no further than our online store.