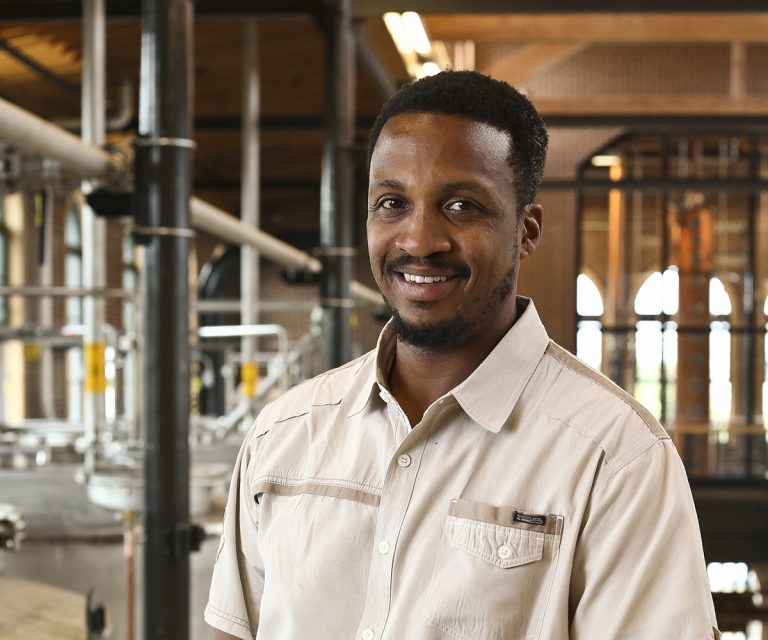 Larry Miller is a genuine jack-of-all trades. He's studied design, drafting and electronics. He's worked in sales, marketing and construction. Larry's also driven a truck. But through it all, he's been a bourbon guy. About seven years ago, he began working in Austin-area bars and restaurants. Since then, it's been his new calling. Currently, he runs the bar at Peche, a pre-prohibition cocktail bar in the Austin warehouse district.
As a bourbon expert, Larry has been following Lincoln Henderson's career for a long time. When he was approached by another Angel's Envy Whiskey Guardian, Larry was thrilled to have the chance to work with the brand. He explains, "It's really an exciting transition for me, a chance to work on the other side of the bar for the spirits industry. I know the pedigree of the product. It's a no brainer. The port finishing, the great name—it's the perfect situation for me."
When he's not tending bar, attending Angel's Envy events or promoting our brand throughout Austin, Larry loves spending time with his kids and hanging out with his family. With three children under the age of ten, he's got his hands full during his downtime. Stop in and see him at Peche, or look for him at Austin Angel's Envy events. He's always happy to talk bourbon.