The holidays are upon us, and whether you're entertaining for a large group or just taking a vital moment for a little calm and self-care, you could probably use a drink. As luck would have it, we've got you covered with a collection of festively delicious cocktail recipes from our Whiskey Guardian team—perfect for holiday parties of any size.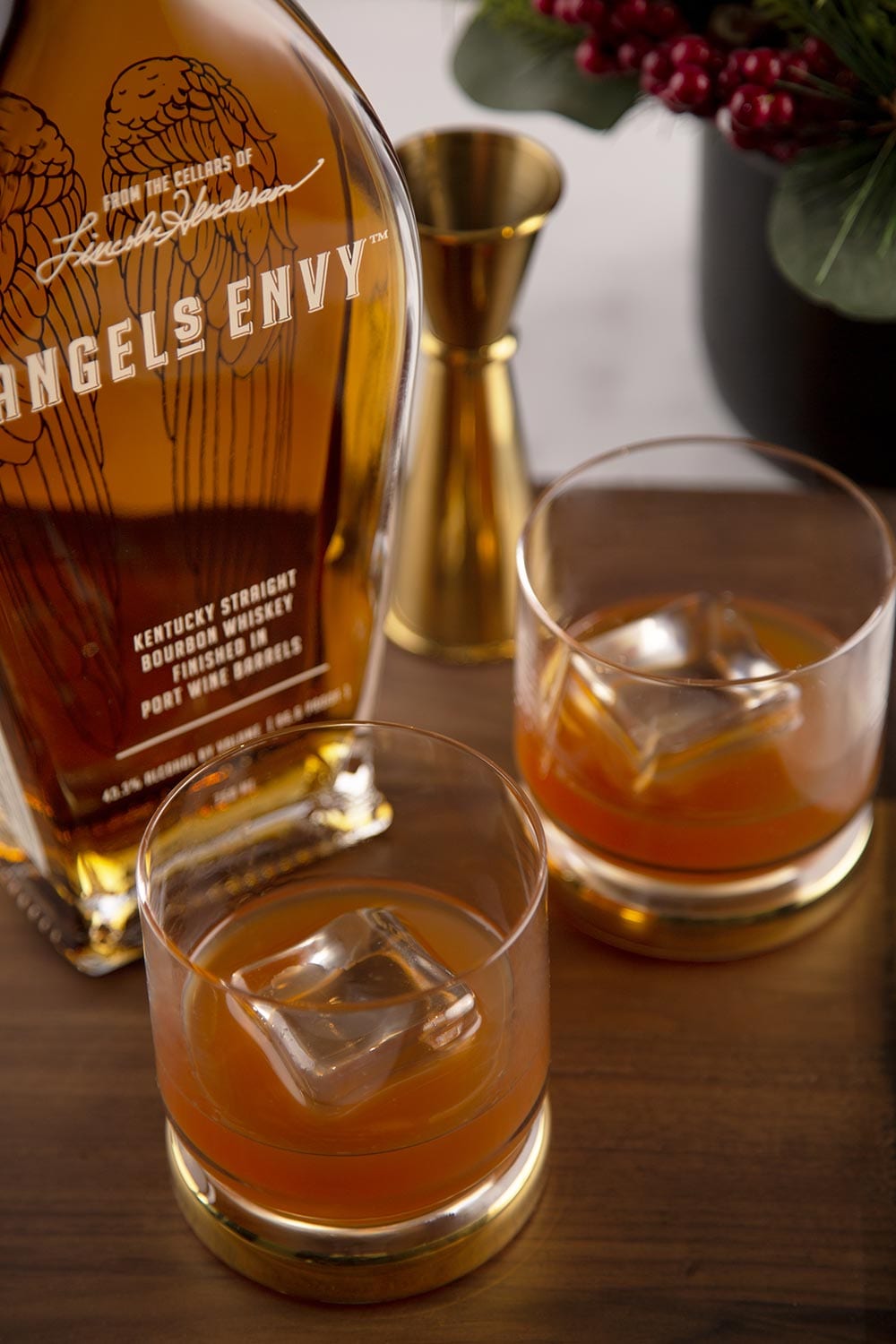 Gingerbread Old Fashioned
Ingredients
1½ parts Angel's Envy Bourbon Finished in Port Barrels
1/4 part gingerbread demerara syrup
1/4 part allspice dram
Angostura Bitters
Instructions
Combine all ingredients into a mixing glass with ice. Stir and strain into a rocks glass with a single large ice cube. Garnish with a gingerbread man hanging off the rim.
If you would like to make your own gingerbread syrup, we have a recipe for that as well.
Gingerbread Syrup
To a large pot, add:
1.5quarts water
2 vanilla beans, split
1 cinnamon stick
15 cloves
1 tablespoon molasses
10x ¼-inch thick medallions of fresh ginger root
Cook on induction burner at 270F until mixture boils, lower temp to 160F. Cook until it is aromatic and smells like gingerbread, about 8-10 minutes. Strain out solids and weigh remaining liquid. Add an equal measurement by weight of demerara sugar. Mix until sugar is dissolved.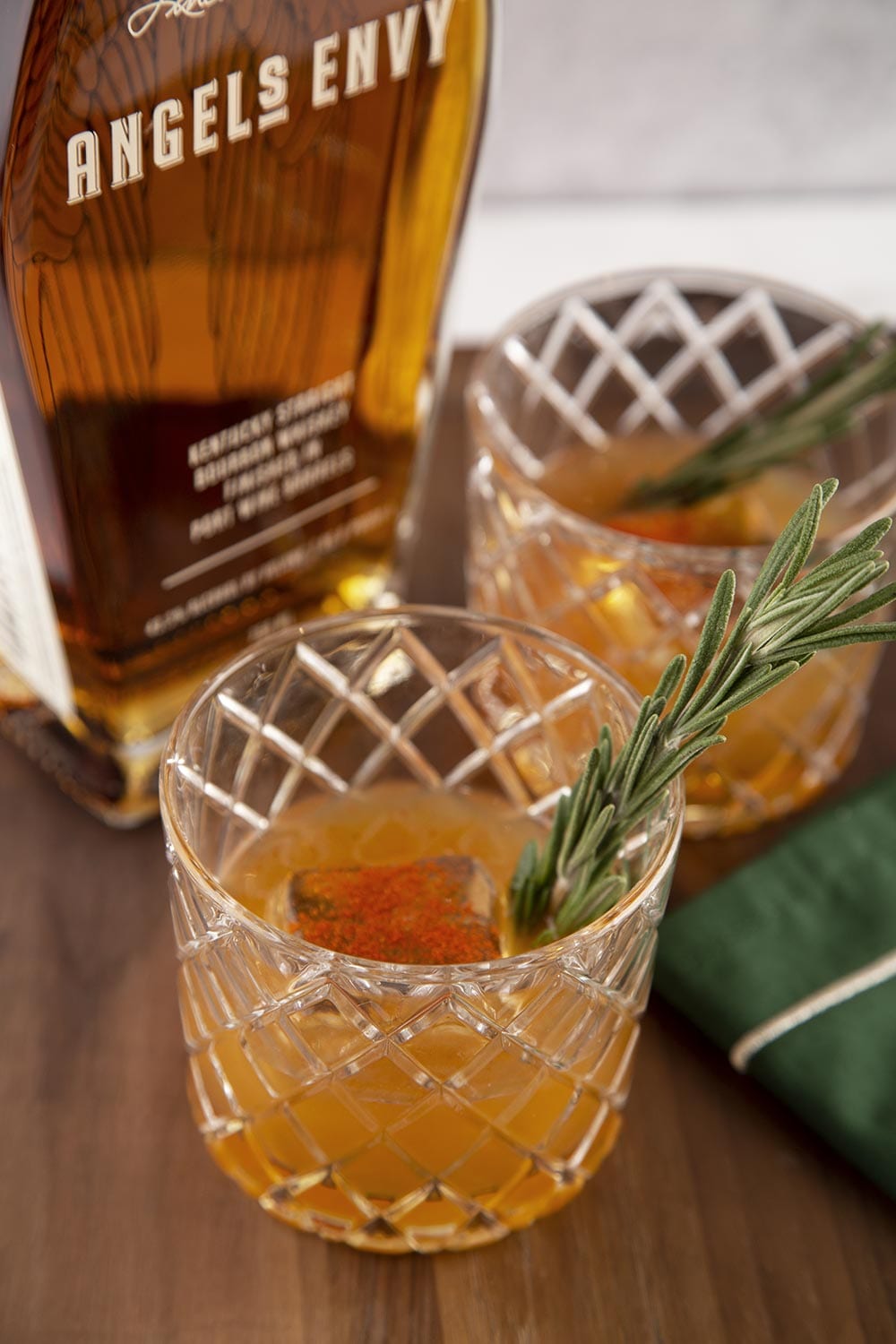 Hoosier Heritage
Ingredients
1½ parts Angel's Envy Bourbon Finished in Port Barrels
1 part apple cider
½ part fresh lemon juice
½ part maple syrup
1 sprig rosemary
Pinch of cayenne pepper
Instructions
Shake Angel's Envy, lemon, maple syrup and apple cider with ice. Strain into ice filled old fashioned glass. Garnish with pinch of cayenne (at your discretion) over top of the drink and the sprig of rosemary.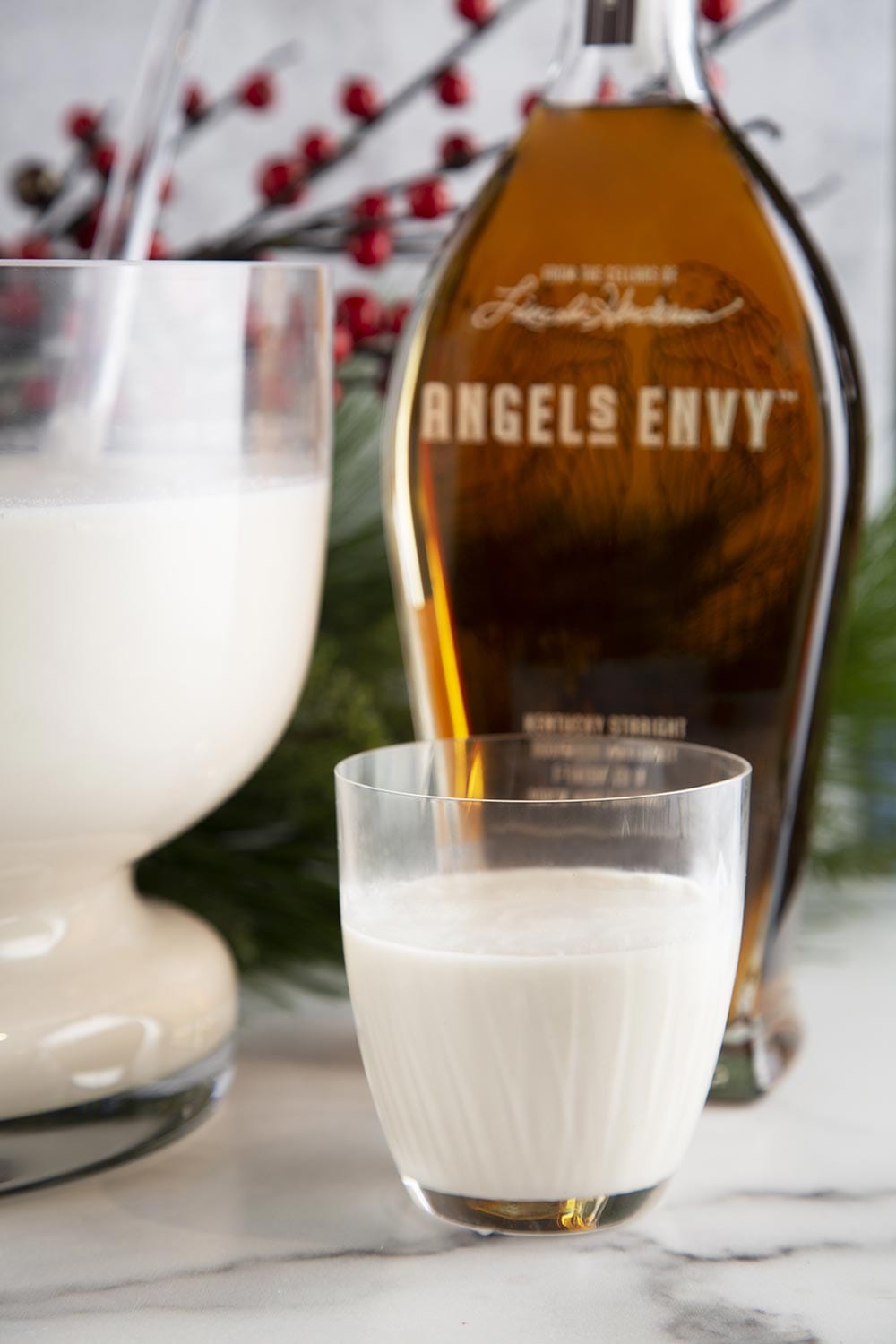 Angel's Envy Large Format Coquito
Ingredients
½ cup water
14 oz sweetened condensed milk
1 cup Angel's Envy Bourbon Finished in Port Barrels
1 cup Angel's Envy Rye (or substitute Angel's Envy Bourbon Finished in Port Barrels)
27 oz. unsweetened coconut milk (2 13.5 oz cans)
1 pinch of salt
1 tsp. vanilla
Cinnamon
Instructions
Place the water, sweetened condensed milk, bourbon and rye, vanilla in the blender. Add the coconut milk last, just up to the 6 cup line, gently blend. Chill in the fridge for up to 6 hours before serving. Stir again before serving. Top with a sprinkle of fresh ground cinnamon.