Holiday Twist
Bourbon & Bubbles
With Angel's Envy, every day is an occasion, which makes bourbon and bubbles the perfect pairing. The bubbles lengthen the bourbon adding a crisp acidity to the palate and a complex array of aromas, bringing a refreshing quality to the bourbon. The addition of a sparkling beverage to classic bourbon drinks creates festive, refreshing options that are perfect for after-work happy hours and holiday parties.
MAKE YOUR OWN
Bourbon and Bubbles
ingredients
1

oz Angel's Envy Bourbon Finished in Port Barrels

2

oz Martini & Rossi Riserva Speciale Rubino Vermouth
Prosecco or Cava
Garnish: Lemon peel, optional
Garnish: Fresh rosemary sprig, optional
directions
In a mixing glass, combine ice, bourbon and sweet vermouth.
Lightly stir to dilute and chill.
Strain into flute, finish with prosecco.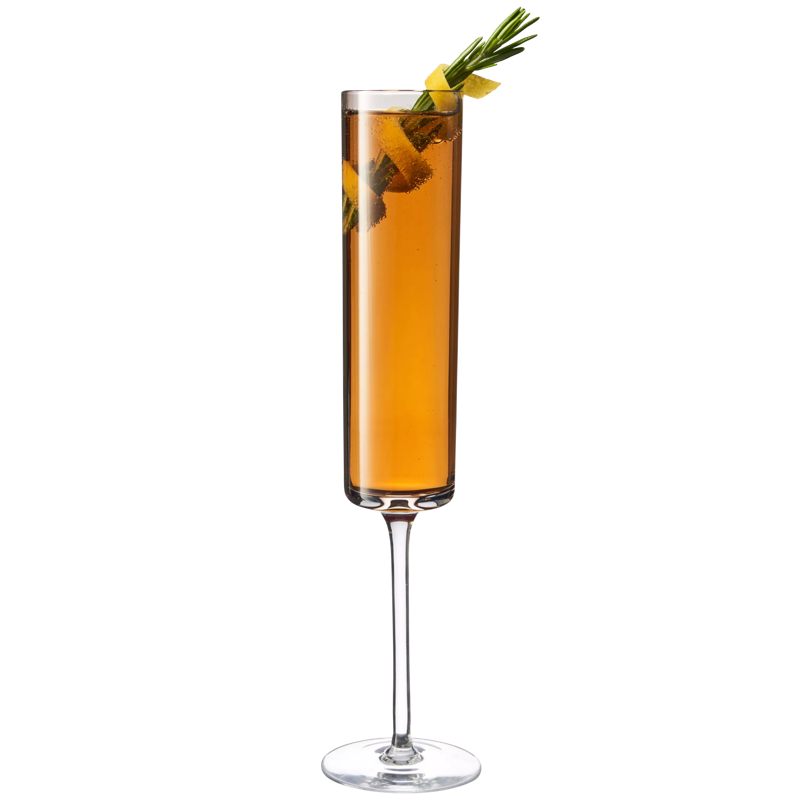 Angel's Envy Cocktails
Cocktails for
every occasion
Our lineup of unique bourbon whiskeys allows you to create a world of delicious cocktails.