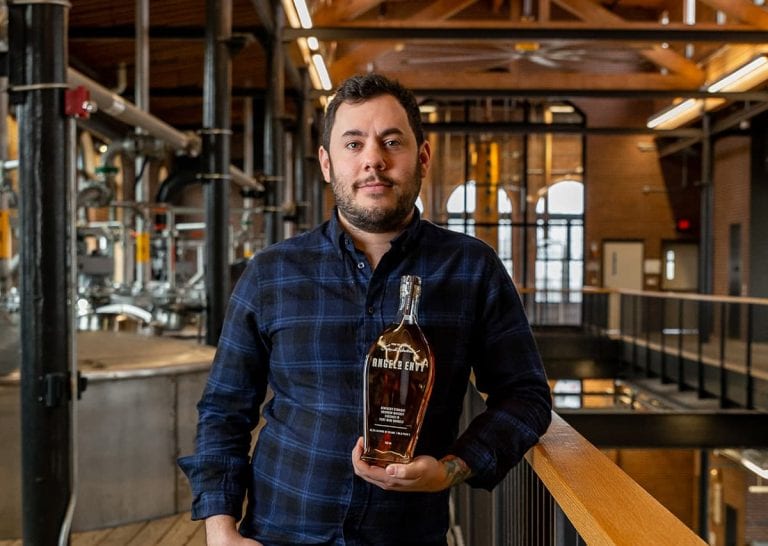 Adam has been a cocktail bar manager in Vancouver for the last six years. He is WSET educated to level 2 of both wine and spirits, and loves his work. When we asked Adam what was most exciting to him about his job, he answered, "The ability to travel for work and to learn about other markets—to see what is exciting and new. I can bring these learnings back to my home market and raise our level in Vancouver. Generally, I love the idea of never settling for the status quo. We can always improve."
He recalls his initial experience with Angel's Envy.
I first learned about Angel's Envy by seeing it on a bar shelf and being drawn to the attractive packaging. Upon tasting, my first impression was an elegant and dry expression of a well-made bourbon.
When he's not working behind a bar, he enjoys spending time in the kitchen. "I love to cook. I find making your own food for someone you care about to be so rewarding and enjoyable. I like reading and relaxing to let the weight of work melt off. I also really enjoy spin class." The next time you're in Vancouver, be sure to seek out an Angel's Envy event organized by Adam and try one of his excellent cocktails. You'll be glad you did.