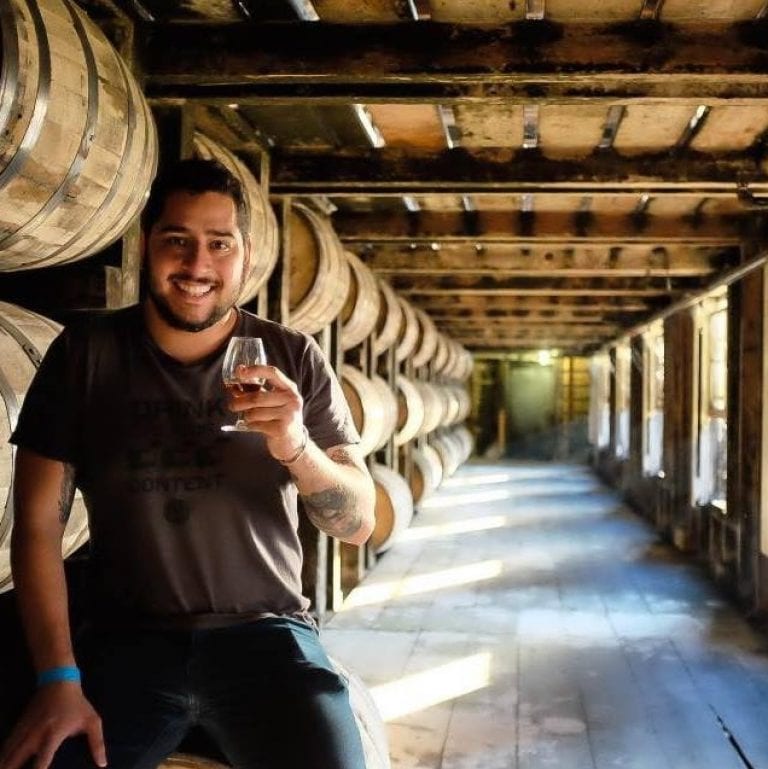 Like many, Vincent Toscano worked his way through college in the service industry. Like a rare few, he decided that hospitality was his true calling. When we asked him what keeps him involved and passionate about his work, he responded, "The desire to stay involved comes from me wanting to be the best I can be at this job. I'm a big fan of if you're going to do something, do it the right way."
I like the community of the industry. I've met some of my best friends through bars and restaurants. I love how the industry is always changing and bartenders have finally come back to the point of hospitality. Our job is make people feel welcome.
One of his friends first introduced Vincent to Angel's Envy, and he says he's been enjoying it ever since. When he's not working behind the bar or representing us around San Francisco, Vincent enjoys a well-balanced life. "I love to hang out with my wife and dog. I'm a pretty active person and enjoy working out and playing basketball. I try to at least read one book a month if I can help it." Be sure to look for Vincent at Angel's Envy events around San Francisco, and be sure to introduce yourself.