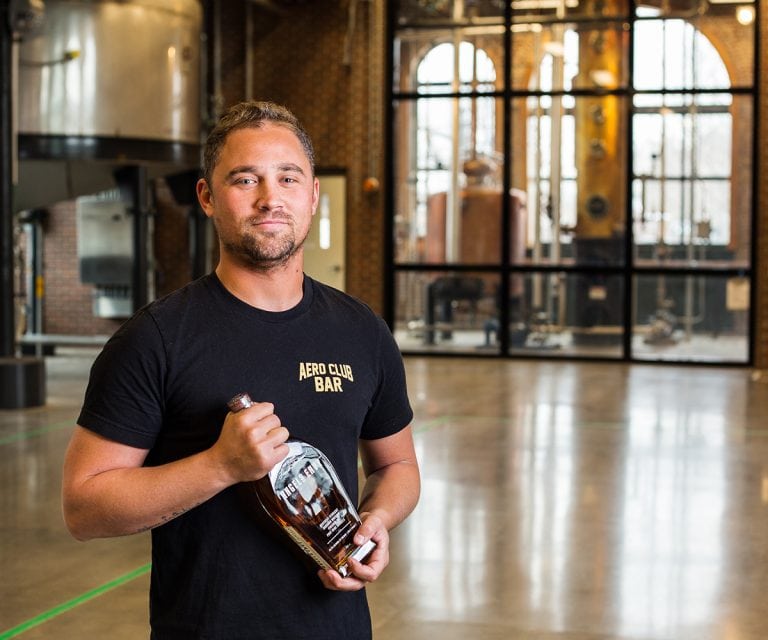 Sean was born and raised in a small town outside of Cleveland, Ohio. Throughout high school, he skateboarded, played guitar in a punk band and washed dishes at a Chinese restaurant. "Music was my first creative passion and gave me a way to break the monotony of living in a town of 2,000 people with not much to do. Soon, wanderlust set in, so after high school I left to travel the West Coast. I eventually found myself playing in another band in Orlando, FL while pursuing a BA in Communications through an online program. I eventually took a scholarship opportunity to study in China." During his time in China, Sean worked as an English teacher, a bartender and an actor, and he even managed to become conversational in Mandarin. After China, he spent several months travelling in South America before relocating to Florida, and eventually, San Diego.
Throughout all his travels, there was one relative constant; he could usually find work in restaurants. Over the years, Sean worked just about every position possible. "I remember when I was serving in Colorado, a bartender friend of mine told me, "There are people who are bartenders that shouldn't be bartenders, and there are people who aren't bartenders that should be bartenders. You're the latter." That really inspired me to get behind the stick. Once I did, there was no going back."
As a man who's travelled the world, we asked Sean what it is about bartending that holds his interests. "What keeps me involved are the lifelong friends I've made working in the industry, and the creativity that comes with bartending. The passion comes from the ability to push yourself to do something new, and to share that with other people. At times when I'm behind the stick, it feels like I'm in a band again. Everyone is doing their part and showing their creativity off to friends and complete strangers. It's a kind of adrenaline rush when you're really busy and everything is flowing. It takes a solid team to achieve that, but when it comes together, it's really a great feeling."
Sean was introduced to Angel's Envy by another Whiskey Guardian. "The first thing that made an impression on me was the design of the bottle. I had never seen a bottle shaped quite like that before. I thought it was cool and unique. At the time, my friends and I were getting into whiskeys a lot. Pickle-backs were the big thing back then, but I personally didn't care for them. I wanted to taste the whiskey for what it was. When I tried Angel's Envy, I was blown away by how smooth it was. I hadn't tried anything quite like it and it immediately stood out as one of my favorites."
When he's not working, Sean enjoys many other pursuits. "Outside of work you can find me shooting photography, playing guitar, recording music, dancing at punk shows, surfing, skating, snowboarding, nerding out on documentaries, making cocktails for friends, and performing in an improv comedy theater." Look for Sean at Angel's Envy events around San Diego and be sure to say hello. He's got stories for days.