Grace Bennett
Lead Guardian – Northeast Region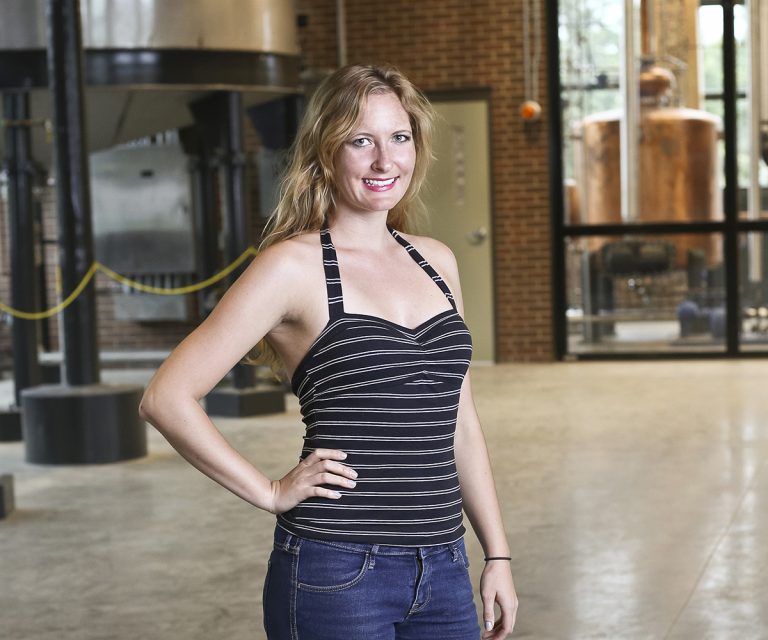 While Grace moved to NYC from the Midwest to pursue musical theater, she found herself drawn into spirits, and whiskey in particular, when one of her friends founded the group Whersky. It's a group dedicated to educating people about whiskey, and Grace soon found herself helping out with events. "There's nothing I love more than an eager, new whiskey drinker admitting they have no idea how bourbon is different from rye. I love being able to start at the beginning with people."
I love being able to start at the beginning with people.
NYC keeps her constantly inspired, "Living in New York, I'm amazed by all the incredible cocktails! I think it's wonderful, some of the experimentation that's happening by adding ingredients you wouldn't normally find in a cocktail." Eventually, she had the opportunity to taste Angel's Envy. "I first experienced Angel's Envy at a bar in NYC. Some whiskey loving friends and I had gone in with the intent on trying some new whiskeys. Right away, I knew I found a new favorite!"
In her spare time, she plays in a rock-country band. Naturally she enjoys karaoke, as well as playing games—darts, cards, board games—you name it, she'll play it. Keep an eye out for Grace at NYC Angel's Envy events. Chances are, she'll be happy to talk whiskey with you.