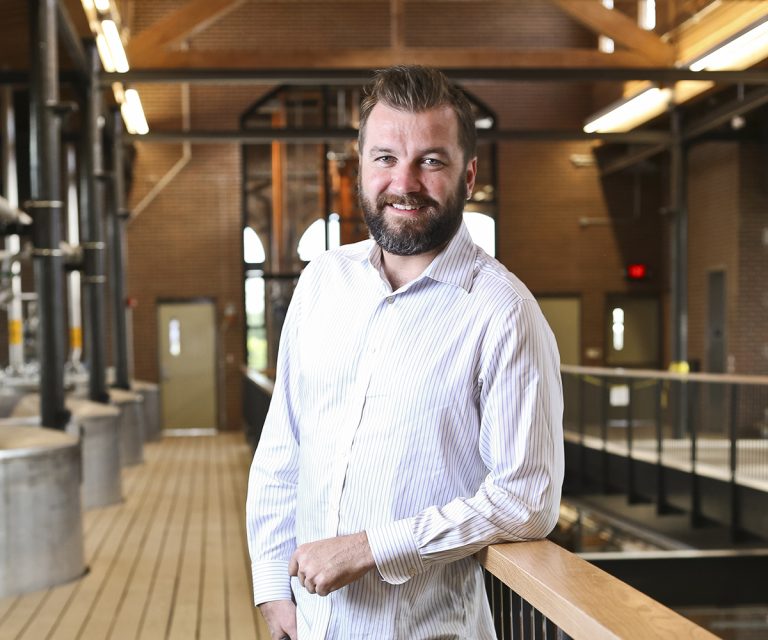 Originally from San Diego, Chris got his first bartending job in Dublin, Ireland in 2000 where he learned the traditions of the job from some of the best. He's bartended across three continents (Ireland, Australia and North America), and he's been in New York for 11 years.
Chris describes his favorite aspect of the industry, "It's about establishing relationships with owners, bartenders, bar backs, servers, hosts and the patrons. I get to represent a brand I adore, and meet so many people. And I work with the best team in the industry!" He was brought into Angel's Envy by another one of our Whiskey Guardians, "I was recruited by "Doc" Dragun, we had briefly worked together and in that time we would have ardent discussions about whiskey. I couldn't get my hands on enough books on the subject, it is a real passion. And I've come to realize I'll always be a student of whiskey." But that wasn't his first experience with our whiskey, "Around the first year after Angel's Envy was launched, one of my bar regulars who is a whiskey guru was describing this new brand finished in Port Barrels. I was intrigued. A few months later I saw it on the back bar of my favorite bar, I ordered it neat—my life has never been the same since."
When he's not representing Angel's Envy or working behind the bar, Chris has plenty to keep him busy. "I am currently writing my first book. But I also enjoy international travel and oil painting. I play bass in a rock & roll band as well. The next time you find yourself in New York, look for a Chris Corbin Angel's Envy event. You won't regret it!