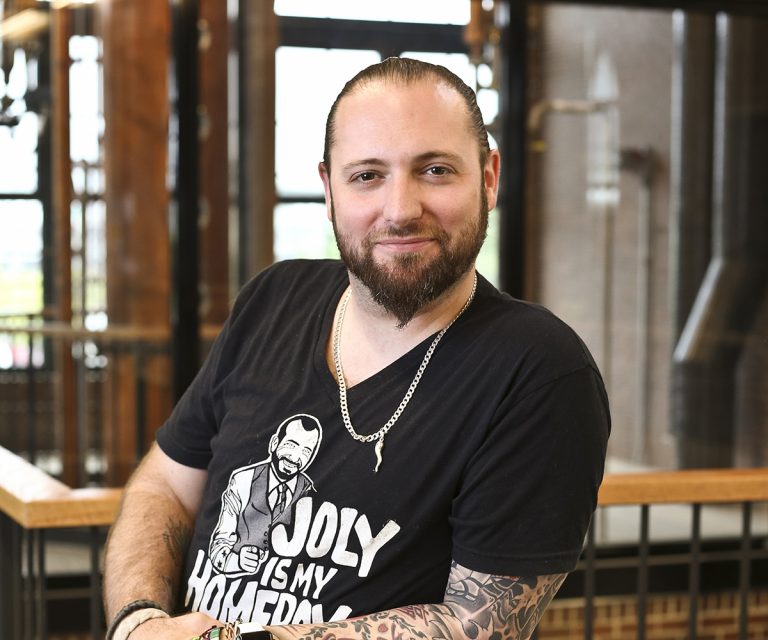 While Berto grew up near New York, he honed his cocktail skills in Kansas City. "I've been bartending since 2002, working in everything from high volume bars to craft cocktail spots. I've also earned BAR Smarts, CRT and Award T and Master Mezcalier Certifications. I started working in the industry at the age of 13 at my dad's restaurant in New Jersey. Later, I moved to Kansas City and fell in love with the town. I was one of the founders of the KC chapter of the USBG.
Berto explains what keeps him interested in his work. "Watching the community of bartenders in KC grow and becoming passionate about the hospitality aspect of the industry keeps me quite happy." He first encountered Angel's Envy at Camp Runamok, and it's held a special place in his heart ever since.
When he's not working behind the bar or representing Angel's Envy, he usually still keeps his hand in the game. "The industry keeps me quite busy, running The Paris of the Plains Cocktail Festival, as well as organizing multiple charity events. In my rare free time I enjoy traveling, playing with my dog "Stigi," playing video games and the occasional Netflix binge." Look for Berto at Angel's Envy events around Kansas City, and be sure to try one of his amazing cocktails.