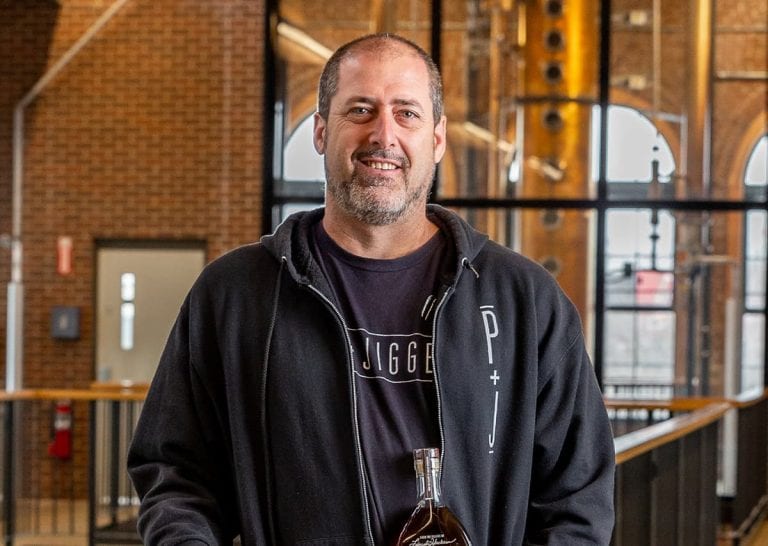 While Dave Newman is extremely well travelled and has used his industry experience to work in some truly exotic locales, his first job bartending is another story. "I was working for a catering company in Los Angeles when I was 19 years old. The bartender for an event had a car accident and couldn't make it. I lied and said I knew how to bartend. I did not. It soon became clear to everyone that I didn't know what I was doing, but it was too late. I was hooked."
"I have worked in nearly every aspect of our industry behind the bar, from fine dining to dive bars, craft cocktails to beachside tourist traps. I've been fortunate to bartend in some amazing places like Spain, Honduras, Colorado, Los Angeles and San Francisco. I graduated from UCSB and still think it is one of the most amazing places."
What is it that about the work that hooked him? "I love that I am still learning, still progressing in my career path. I also love passing on what I've learned and being a mentor. The best thing about our industry is that we are constantly meeting new people. Every day I wonder who I might meet during the upcoming shift. I've made so many amazing relationships over the years with people I met while working behind the bar. Our industry brings people together and it is pretty amazing to be a part of that on regular basis."
The first time Angel's Envy became available in Hawaii, Dave had to try it:
I was told there was a new whiskey that I had to try, but there wasn't a lot of it available. I had to seek it out and found it in Kaimuki. I remember being pleasantly surprised at the luscious mouthfeel—the warm sweeter notes up front and the nice, long, spicy finish.
When he's not tending bar, Dave enjoys the natural amenities of Hawaii—hiking, free diving, SCUBA, surfing and writing. Look for him at Angel's Envy events throughout Honolulu, and be sure to introduce yourself.