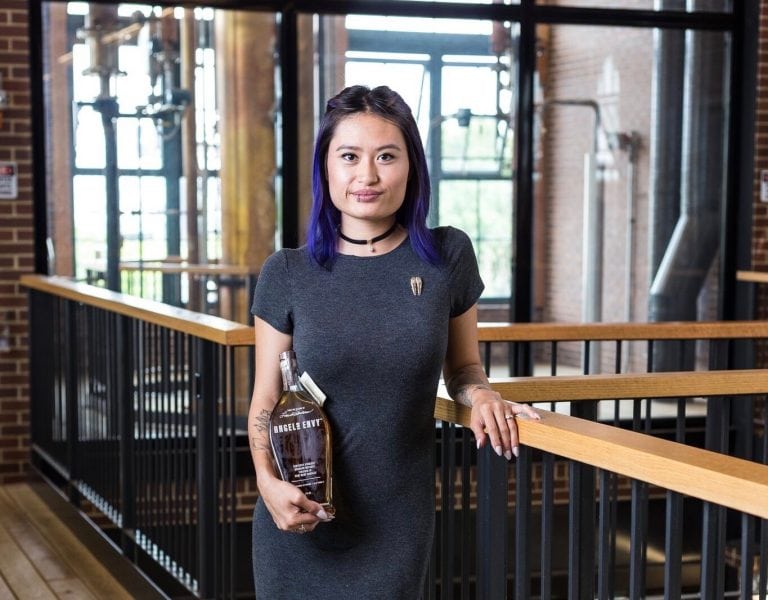 Featured Cocktail
The Henderson
Ingredients
2 oz Angel's Envy® Bourbon Finished in Port Barrels
¼ oz ruby port syrup
2 dashes Angostura® Bitters
1 dash orange bitters
Preparation
Stir, strain, and add an orange twist.


To create the port syrup:

1¼ cup good quality ruby port wine

½ Madagascar vanilla bean

1 orange

3 whole cloves

1 cup sugar  - demerara is best

In a sauce pan combine the cloves, the vanilla bean (cut lengthwise, retain the seeds), and the port. Peel the orange and express the oil from the peel onto the surface of the port. Cut the peeled oranges into 8 pieces and add to the pot. Bring to a boil, then simmer, uncovered, until reduced by 25%. Remove from heat and strain. Measure the strained port so it is approximately 1 cup and add it back to the pot along with 1 cup sugar. At low-medium heat, stir port and sugar until sugar is completely dissolved. Remove from heat, allow to cool, and store in an airtight vessel. Yields roughly a cup and keeps for about a month.
Main Spirit
Angel's Envy Bourbon Finished in Port Barrels