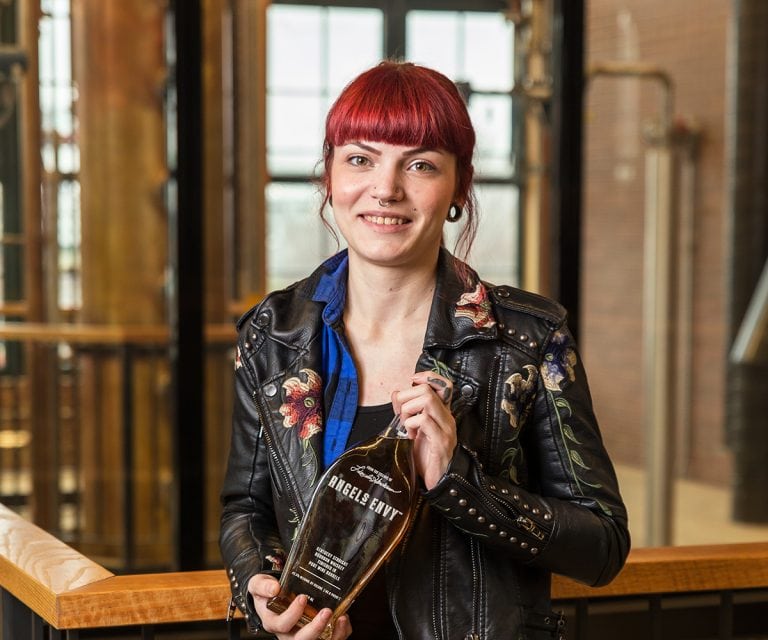 Christine, who prefers Zee, is originally from Alabama. As soon as she turned 21, just days after her birthday, she started bartending. Gradually, she's moved her way up from bartending in high volume dive bars to being Bar Manager at a craft-based speakeasy. Recently, she relocated to Atlanta.
When asked how she got involved in the industry and what keeps her interested, Zee answers, "Growing up, my mom was a bartender and so naturally I started working as a bartender at one of Birmingham's oldest dive bars. I'm a total nerd and I love how we are always learning and trying new things in the industry. I love being in a career knowing that there is always something to learn. And I love being able to talk to different people all day. I always say that I want to experience everything in my lifetime, but the closest thing any of us can get to that is living through other people's stories, which I get to do every day."
She recalls her first experience with Angel's Envy, "When I first moved from a dive bar to a more high-end establishment, it was one of the first things that was handed to me to taste. It wasn't like anything I've ever had. It was far better than what I was used to, and even now that I've tried over hundreds of bourbons, it's still number one in my heart."
Even now that I've tried over hundreds of bourbons, it's still number one in my heart.
When she's not behind a bar, Zee takes time to explore the outdoors. "I love being outside swimming in natural springs, camping, and hiking. In the colder months, I tend to stay in and play video games or go to some amazing Atlanta house shows." Be sure to look for one of Zee's Atlanta events, we promise you're going to learn a thing or two.