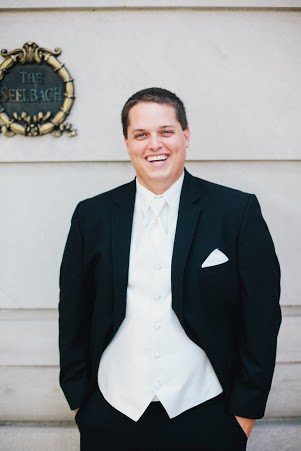 At Angel's Envy, we tend to do things by hand. It's not an affectation. It's a practical necessity. For instance, take our barreling process. Kyle Henderson explains, "We own a five horsepower pump. While filling up a barrel, I was judging the fullness of the barrel by sound. The funny thing about barrels is, they get narrower at the ends. We misjudged and launched a spout of Angel's Envy 30 feet into the air, giving the rafters and several nearby computers a taste of Angel's Envy. To date, we have filled exactly one barrel with the electric pump. We're considering springing for the automatic shut-off valve in the future, but for now, every barrel since has been filled the old fashioned way—gravity."
On another occasion, Kyle learned a valuable lesson about the dangers of technology while helping a friend unload a tanker truck of premium tequila. Apparently that's something friends do in Kentucky. But this particular lesson can be boiled down best by Kyle. "Look, if you choose to look into an industrial strength, high-velocity hose attached to a tanker full of tequila, make sure you absolutely trust the man at the controls. I looked in to check for obstructions when my friend hit the switch. In a split second, I came face to face with several gallons of high-speed, lightly aged 160 proof reposado tequila. Long story short, don't ever let that happen to you. It definitely stings the eyes. And it made breathing difficult for a little while." Still, these are the kinds of painful lessons you'll learn as you begin a career in the spirit industry, and Kyle's excellent work has been validated by the numerous awards and accolades won by Angel's Envy.
Still, this is not to say that we fear technology, change or innovation. Angel's Envy is founded on the principle of challenging bourbon tradition. Working alongside his grandfather, the late Lincoln Henderson, Kyle learned first-hand to respect the bourbon tradition, while also learning the value of finding new and better approaches. Still, when you're a smaller independent bourbon company, the ability to work hands-on is what makes the spirit worthwhile—even if we occasionally have to relearn that lesson by launching bourbon into the sky.