You are reading
Thanksgiving Pairings for the Cook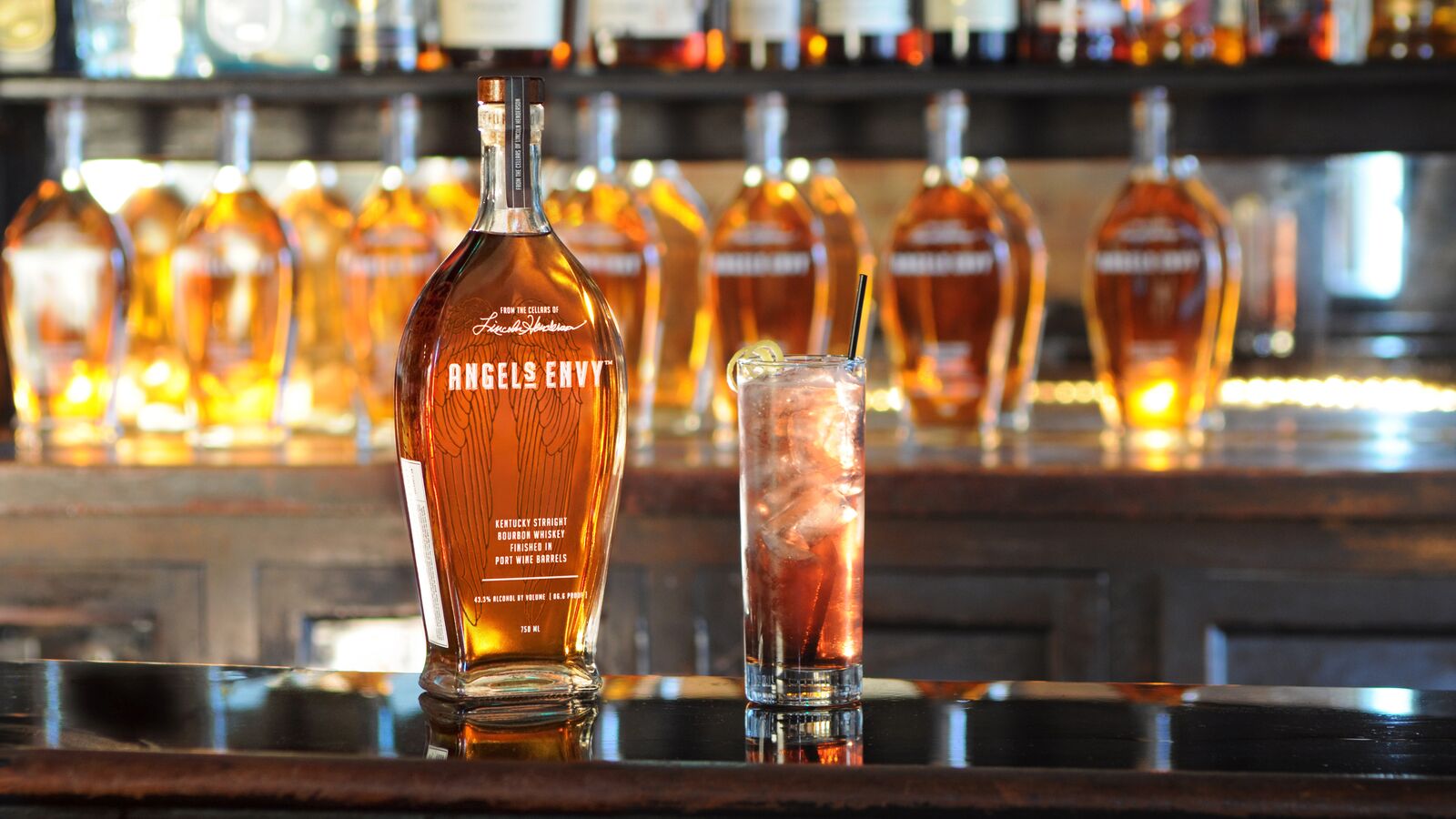 Cocktails – Pairings
Thanksgiving Pairings for the Cook
We're always thinking about new ways to drink Angel's Envy®. In the past, we've created cocktail pairing guides around the fairly common format of "here's a type of food/here's a cocktail." And that's fine. It works. But now we're going to try something different for Thanksgiving: a pairing guide for you, the brave soul preparing the family feast.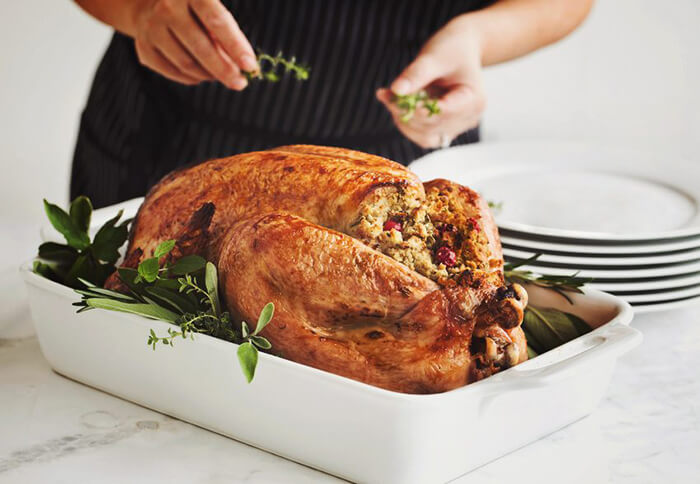 Pre-Dinner Prep Cocktail
Getting everything together is a ton of work, and ensuring that each different dish comes out on time and stays warm is a juggling act improved by whiskey. You definitely deserve a drink to reward all your hard work. This festive take on a mule will definitely get you in the Thanksgiving spirit (and prepare you to face your extended family). The sherry promotes appetite, and the cranberry will get you in the mood for the meal to come.
November Mule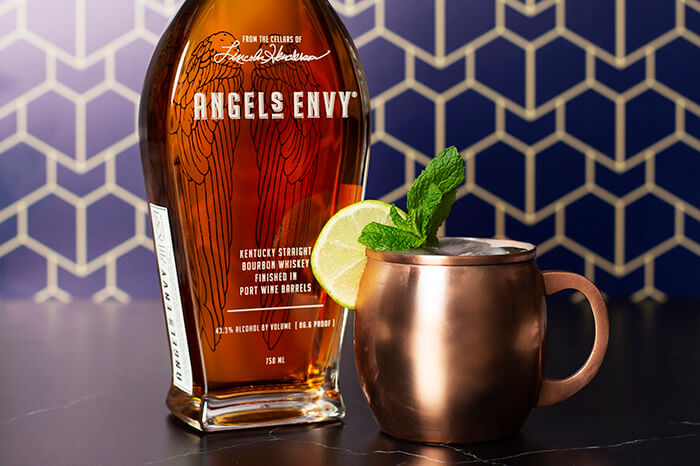 INGREDIENTS:
1½ oz ANGEL'S ENVY
2½ oz ginger beer
¾ oz manzanilla sherry
½ oz lemon juice
½ oz fresh pressed cranberries (or 10 cranberries muddled)
¼ oz simple syrup
INSTRUCTIONS:
Shake all ingredients together, strain into a copper mug and top with ginger beer.
The Feast
As the host, the last duty you want to get stuck with is making drinks for your guests. With the food to deal with and family to talk to, this is a great time to break out your punch bowl and enlist the help of someone capable of following a simple (and delicious) recipe.
Cider Envy Punch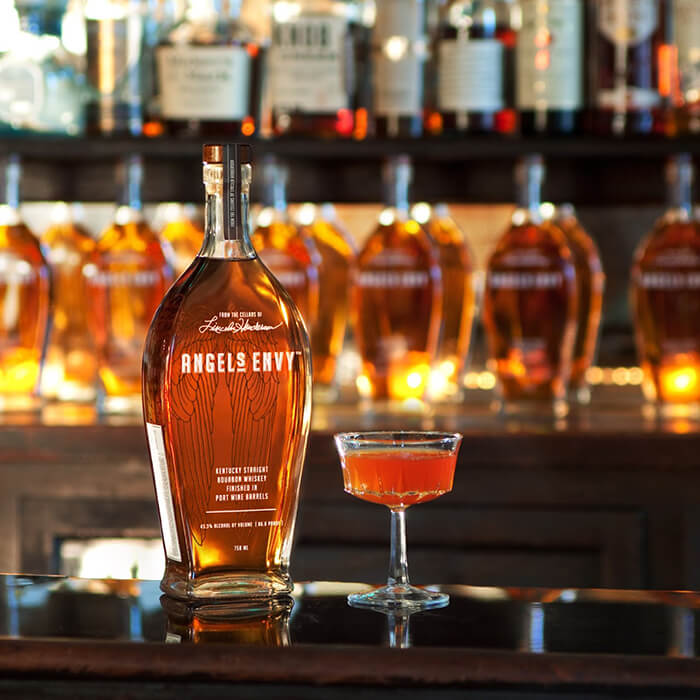 INGREDIENTS:
2 bottles of ANGEL'S ENVY
1 quart apple cider
1 cup cinnamon syrup (or let a handful of cinnamon sticks in the punch)
1 cup lemon juice
½ oz. Angostura® Bitters
INSTRUCTIONS:
Combine all ingredients into a punch bowl and garnish with floating cranberries. Serves 15 to 20 guests.
Late-Night Nightcap
Against all odds, the guests have left, your kitchen is clean and everyone else is asleep. But for whatever reason, you're hungry again—ravenous even. It defies all logic, but you'll find yourself grazing over now-cold leftovers straight from the fridge. Luckily, we have the perfect, simple drink for this Thanksgiving ritual. And just because because the food is cold doesn't mean your night cap should be.
Classic Hot Toddy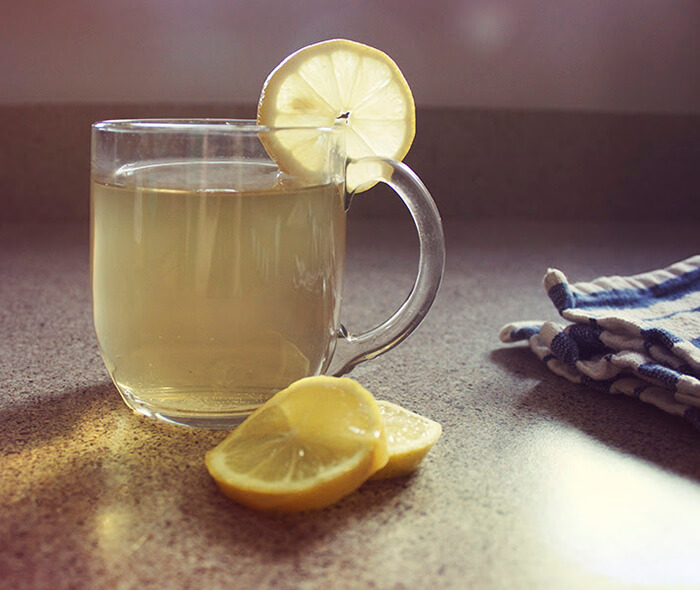 INGREDIENTS:
2 oz ANGEL'S ENVY
2 tablespoons honey
½ oz lemon juice
1 cup hot water
4 dashes Angostura® Bitters
INSTRUCTIONS:
Combine the first four ingredients into the bottom of a mug. Garnish with lemon or cinnamon stick (if you have one).