You are reading
July 4th Recipes and Pairings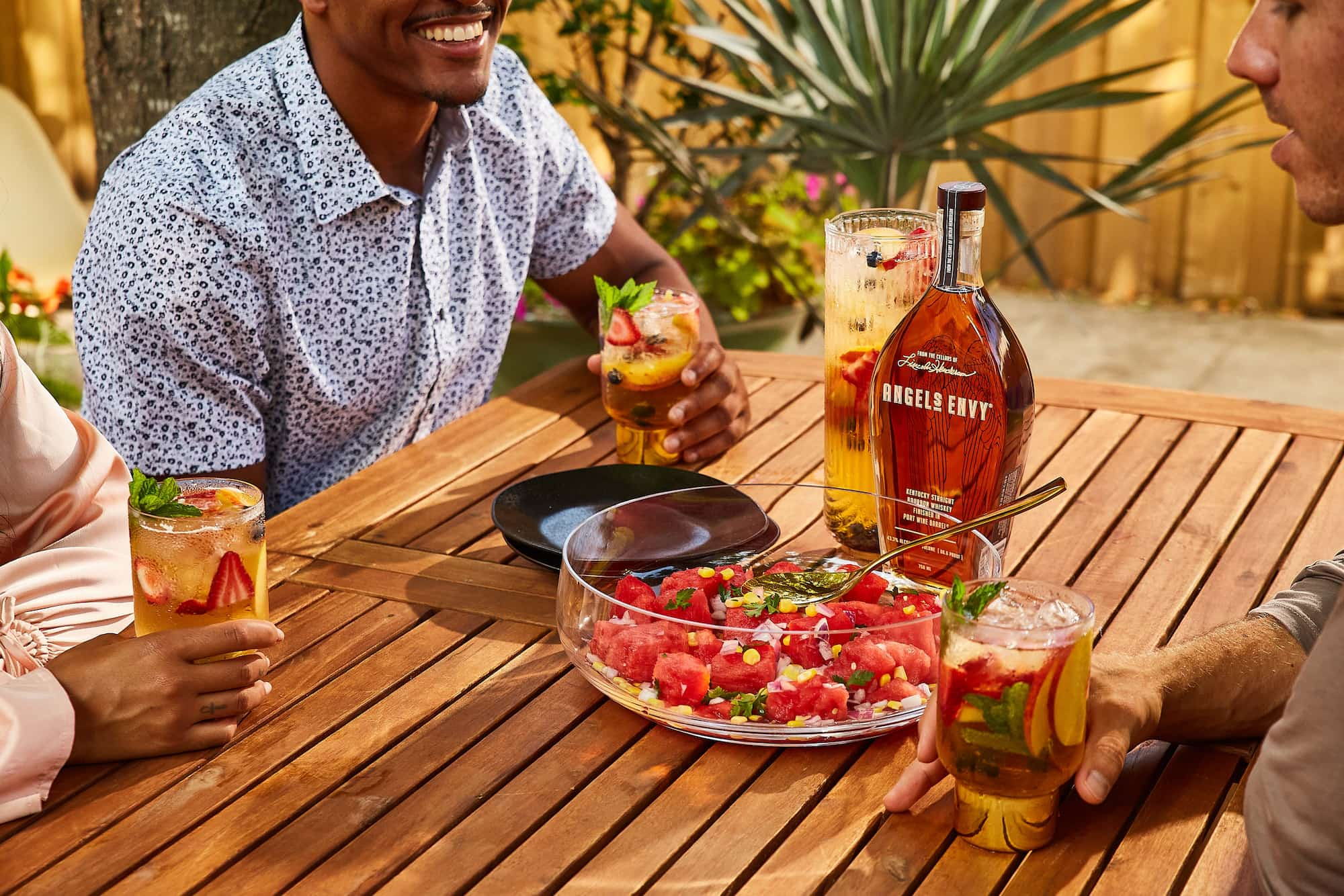 Cocktails – Pairings
July 4th Recipes and Pairings
A few people still feel that bourbon isn't a great hot weather drink. We have no idea what these individual are talking about, but we're happy to prove them wrong. And there's no better time than the 4th of July. It's a day of grilled meat, explosive fireworks and family and friends coming together, so in short, pretty much the best excuse to drink Angel's Envy Bourbon ever. After all, as a small, independently owned bourbon company, we're really into the whole philosophy of "The Spirit of Independence" and making your 4th unique and special.

Here are some amazing cocktails and dishes to pair with your 4th celebration. Please enjoy these mouthwatering cocktails with delicious food pairing options from Angel Teta, our incredibly talented Portland, Oregon-based Whiskey Guardian.

The first cocktail is an ideal BBQ drink option because you can pre-batch it to have ready on-hand to serve to guests as they arrive.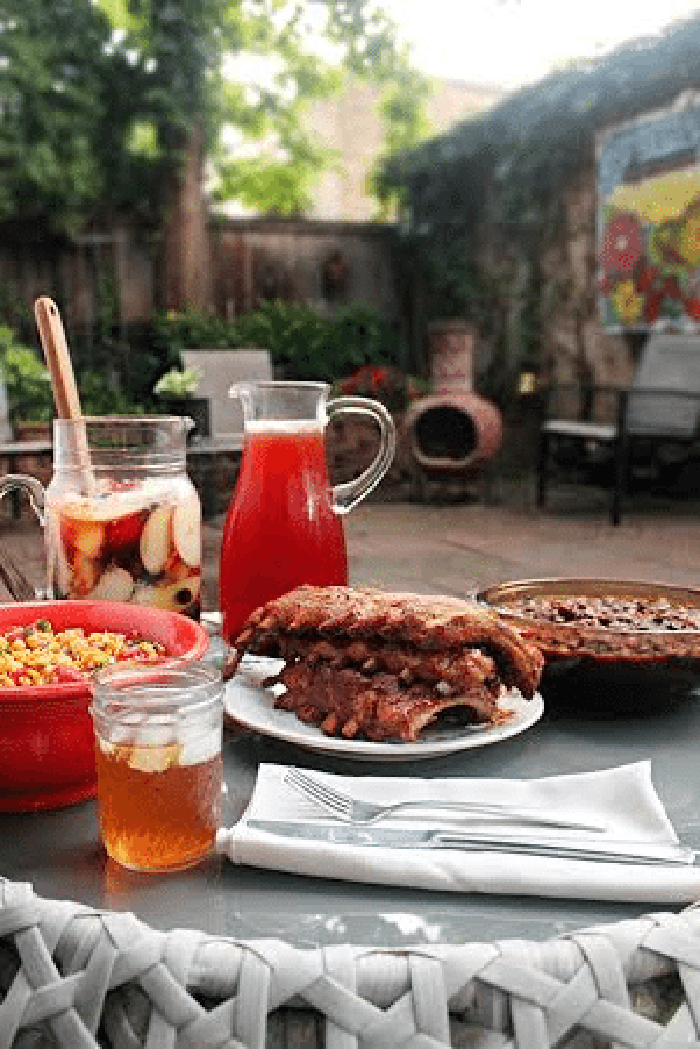 For Starters:
Summer In Kentucky Punch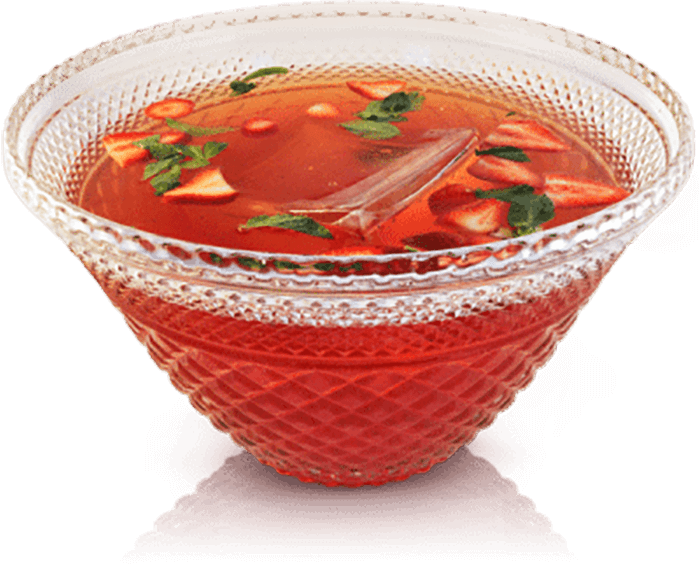 INGREDIENTS:
12 oz ANGEL'S ENVY Bourbon Finished in Port Barrels
2 thinly sliced peaches
2 cups of seasonal berries
1/4 cup fresh lemon juice
1/3 cup Simple Syrup
1 bottle sparkling white wine
INSTRUCTIONS:
In a pitcher, combine ice, Angel's Envy, peaches, berries, lemon juice, and simple syrup. Slowly pour in sparkling white wine, and serve! Serves 12.
This drink pairs wonderfully with lighter, simple starters. Below is a refreshing salad recipe perfect for any BBQ featuring everyone's 4th favorites: watermelon and corn, (which makes up 72 % of our lovely bourbon), so basically it's a perfect pairing.
Angel's Envy Corn & Watermelon Summer Salad
3 cups of cubed watermelon
6 ears of sweet corn grilled and shucked
1/4 cup red onion, finely diced
1/3 cup fresh parsley and basil, roughly chopped
2 Tbsp olive oil
1 Tbsp white balsamic vinegar
2 tsp honey
juice of 1/2 lime
salt and cracked black pepper to taste
Whisk oil, vinegar, honey, and lime juice together, set aside. Combine all other ingredients and lightly toss with dressing. Serves 8.
On the Side:
One of the most classic cocktails, this particular Manhattan really shines with an Italian vermouth like Cocchi. With only 3 parts, it's simple yet satisfying, and when paired with another classic, like our Bourbon Baked Beans, it takes any BBQ to a whole new level.
Angel's Envy Manhattan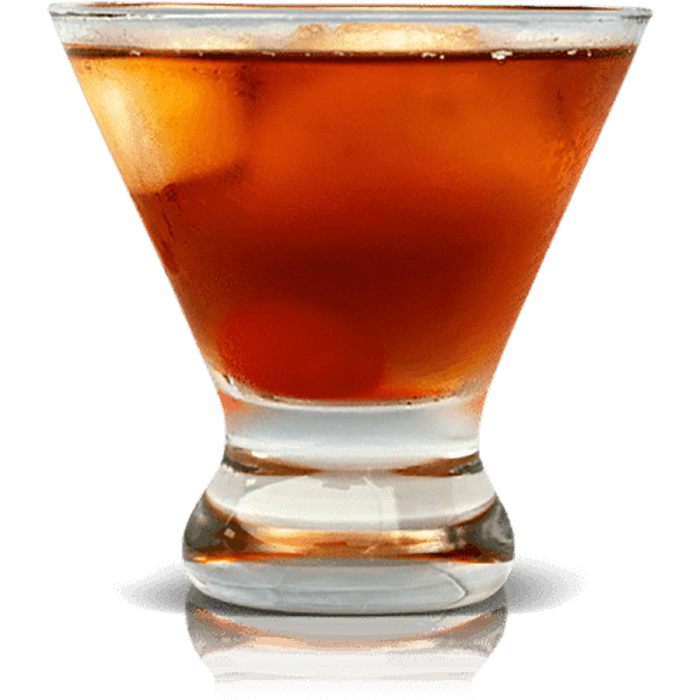 INGREDIENTS:
2 oz ANGEL'S ENVY Bourbon Finished in Port Barrels
1 oz Cocchi® vermouth di Torino
3 dash Angostura® bitters
INSTRUCTIONS:
Stir all ingredients together, strain over rocks or up in a martini. Garnish with a cherry.
Angel's Envy Bourbon Baked Beans
1 lb small Northern White beans, soaked overnight and then drained and rinsed
8 ounces chopped bacon
1 onion, diced
4 cloves garlic, diced
1 cup of your favorite BBQ sauce
1 cup lightly packed brown sugar
2 Tbsp molasses
1 Tbsp ground mustard
2 cups chicken broth
1 cup ANGEL'S ENVY Bourbon Finished in Port Barrels
Use a 6-quart slow cooker. In a large skillet on the stovetop brown the bacon, onion, and garlic until the bacon is crisp and the fat has been rendered. Discard the fat, and pour the bacon mixture into an empty slow cooker. Add the soaked and drained beans, brown sugar, molasses, barbecue sauce, and dried ground mustard. Stir in chicken broth and bourbon. Cover, and cook on low for 10-14 hours, or until beans are soft. If you prefer to cook on high, check after 6 hours or so.
The Main Course:
Angel's Revenge
by Rachel Boling of Stony River, Nashville TN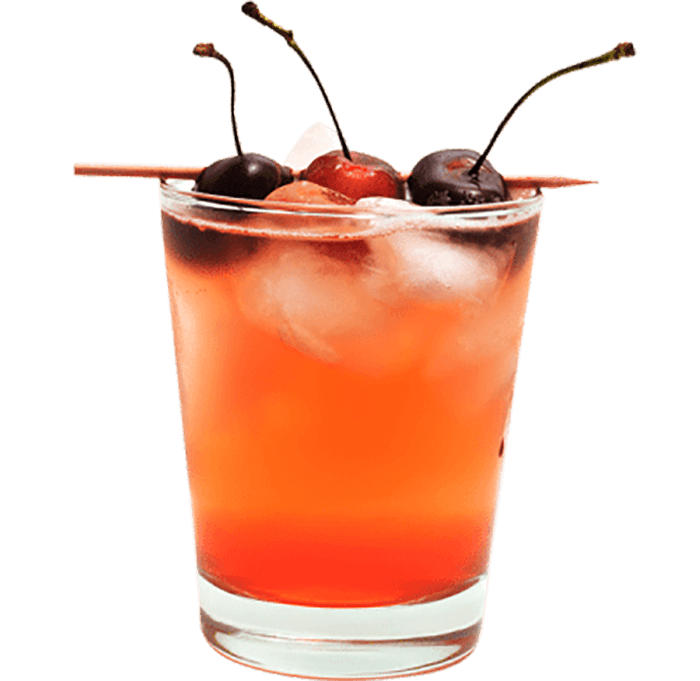 INGREDIENTS:
2 oz ANGEL'S ENVY Finished in Port Barrels
1 oz DiSaronno®
¼ oz Luxardo® Cherry Liqueur
¼ oz fresh squeezed Lemon Juice
½ oz Fever Tree® Ginger Beer
INSTRUCTIONS:
Shake all ingredients together except ginger beer, serve over ice, garnish with fresh cherries. Recipe can be multiplied and combined in a pitcher to serve lots of guests at once!
This imaginative take on the classic Bourbon Mule really sings with a meaty, spicy dish like BBQ pork ribs. They are always a crowd favorite, and this drink has just enough kick to match that taste profile perfectly.
Easy BBQ Pork Ribs
2 slabs (about 1 to 1 1/2 pounds each) baby-back pork ribs
Coarse salt, and ground pepper to taste
1 tsp cayenne pepper
1/4 cup brown sugar
1 tbs garlic powder
1/2 cup BBQ Sauce
Preheat oven to 400 degrees. Combine salt and pepper, cayenne, sugar, and garlic powder, then season ribs all over. Stack slabs on a large piece of heavy-duty foil; seal tightly, and place on a rimmed baking sheet. Cook until meat is fork-tender, about 1 1/2 hours
Heat grill to medium-high; lightly oil grates. Remove ribs from foil (discard foil); brush with sauce, coating rounded side well. Grill until nicely browned, 3 to 4 minutes. Serve with more sauce.