You are reading
Celebrate Spring with these Cocktail Pairings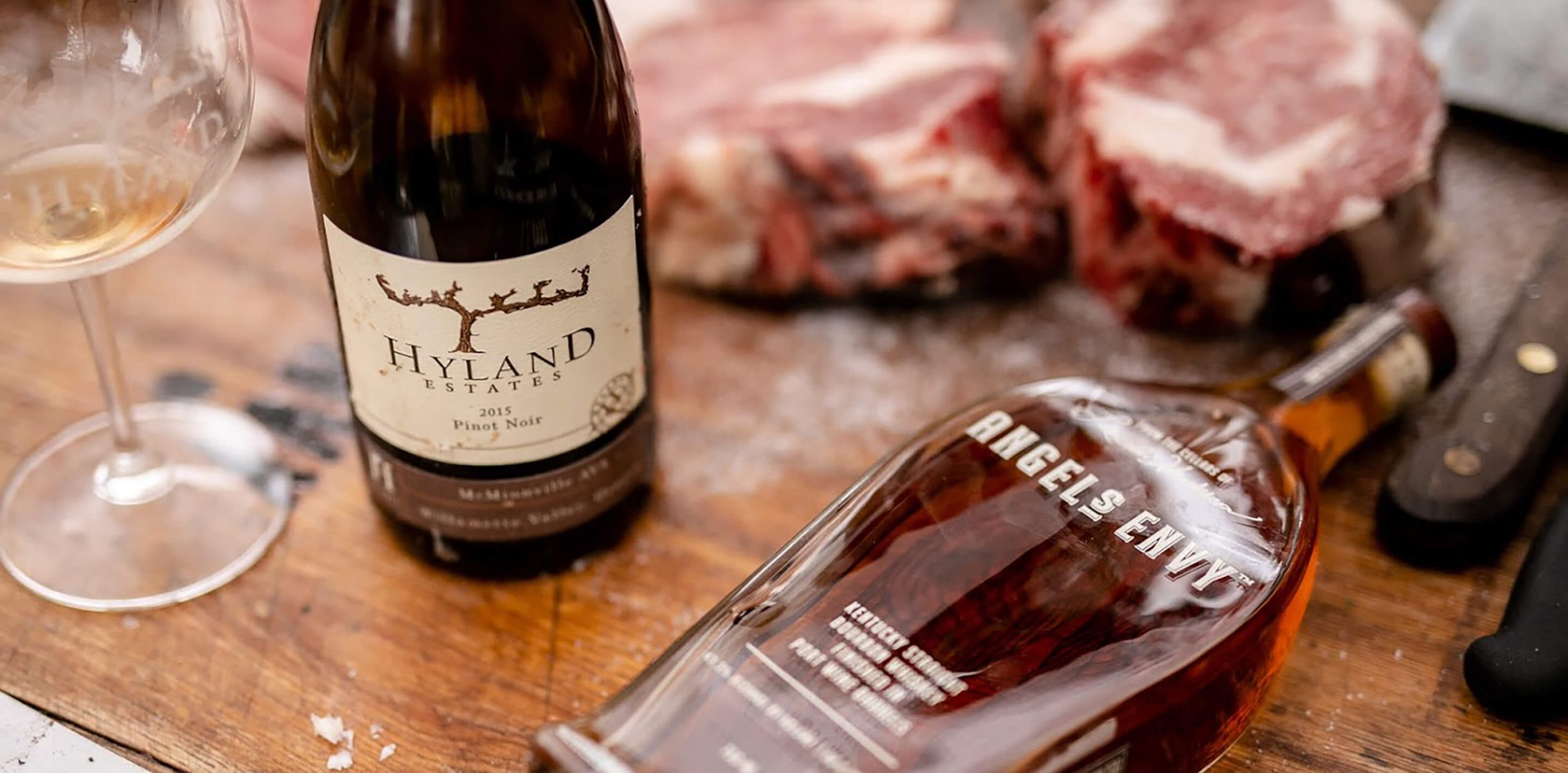 Cocktails – Pairings
Celebrate Spring with these Cocktail Pairings
The snow is gone, the temperatures are finally rising, and we're excited about going outside again. As the season eases us back into a world of patios, lawns and the great outdoors, we've got some great cocktail pairings to put a smile on your face as you slowly re-acclimate to a world without coats. Of course, if you live in the south, southwest or the west coast, please feel free to disregard the previous statements and continue enjoying your year-round beautiful weather. We aren't even a little jealous.

First Course: Finger Food
Just because it's healthy doesn't mean you still can't wrap a little cured meat around it. Prosciutto-Wrapped Asparagus is the perfect dish for any spring get-together you might be throwing. And it's a good excuse to get your grill going for the next course.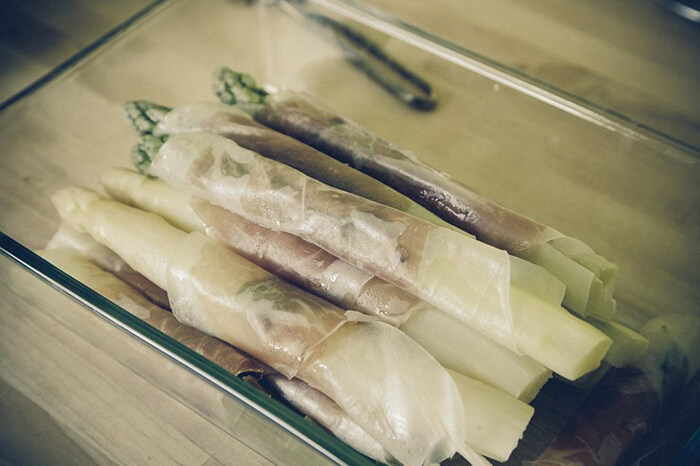 Recipe for Prosciutto-Wrapped Asparagus
The Cocktail
You'll want a cocktail strong enough to stand up to the cured flavor of the prosciutto, but light enough not to overpower the asparagus. The combination of sweetness and acidity of A Ruby Expression, a cocktail by Larry Miller from Austin, makes for an ideal pairing.
A Ruby Expression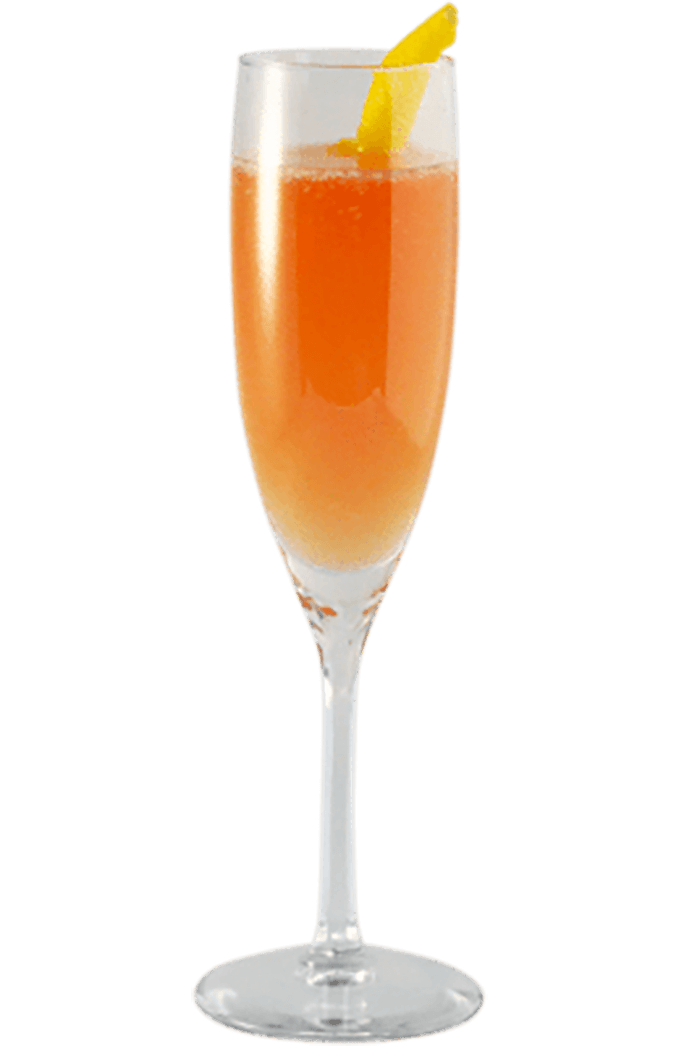 INGREDIENTS:
1½ oz. ANGEL'S ENVY Finished in Port Wine Barrels
¾ oz. raspberry liqueur
¾ oz. lemon juice
Brut Champagne
INSTRUCTIONS:
Champagne flute. Fill with Champagne and garnish with a twist.
Second Course: The Meat
Got the grill fired up? Good—it's time apply a little direct flame to meat (or marinated Portabella mushrooms, if that's your thing). While you probably have your own techniques and recipes, we've got some grilling inspiration if you're looking to try something new. Here's a great recipe for barbecued chicken with a delicious sauce you can make from scratch.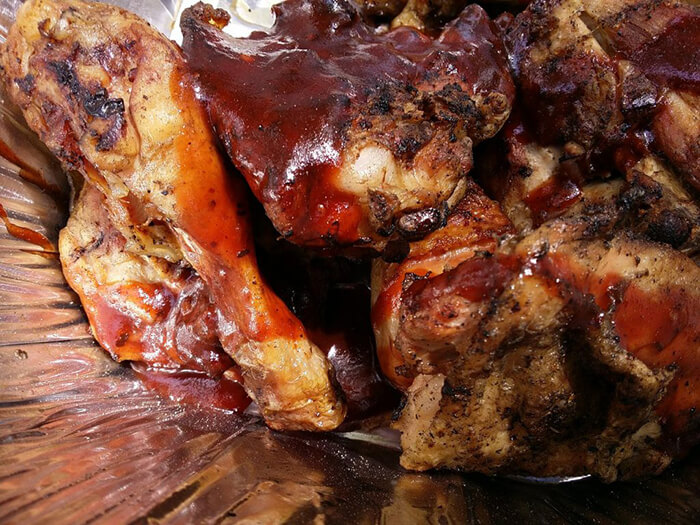 The Cocktail
Whatever you're cooking up (and we hope that you'll try the barbecue chicken) you're going to want a cocktail that's bold and flavorful enough to stand out from the strong and smoky flavors that you'll get from a grill. With chocolate bitters and a couple of drops of hot sauce, our Mourning Star, from Noah Shussett of San Francisco, is a great match for whatever savory grilled goodness you're making.
The Mourning Star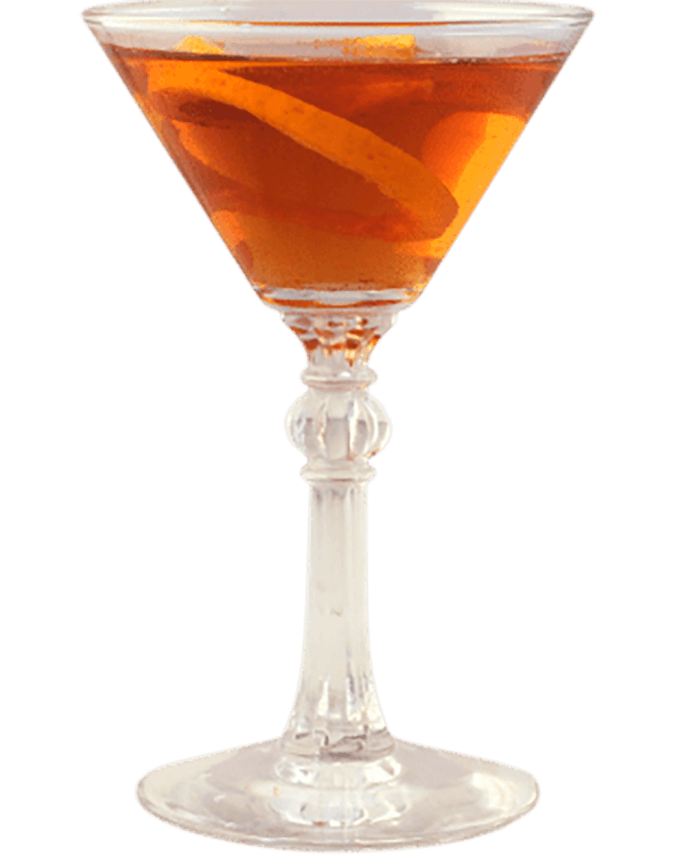 INGREDIENTS:
2 oz. ANGEL'S ENVY Finished in Port Wine Barrels
½ oz. Carpano Antica
1-2 dashes of Tobasco Sauce
1 dash chocolate bitters
1 pinch salt
INSTRUCTIONS:
Combine ingredients, add ice and stir. Strain into a cocktail glass and garnish with a flamed orange peel.
Third Course: The Sweets
A strawberry rhubarb pie in the springtime is like a little preview of summer: it's always welcome. This pie is easy to make and even easier to enjoy with an Angel's Envy cocktail in hand.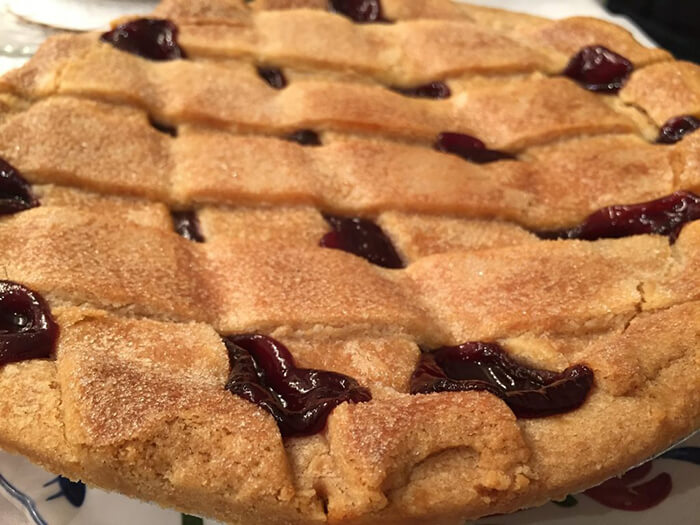 Recipe for Strawberry Rhubarb Pie
The Cocktail
It can be tricky pairing cocktails with the distinct flavors of a strawberry rhubarb pie, but we think that the Kentucky Mule is a great match. The sweetness of the strawberries and tart rhubarb play well with the cocktail's lime and ginger flavors, creating a nice balance that never overwhelms your palate. Our recipe comes from Alex Valencia of New York.
The Kentucky Mule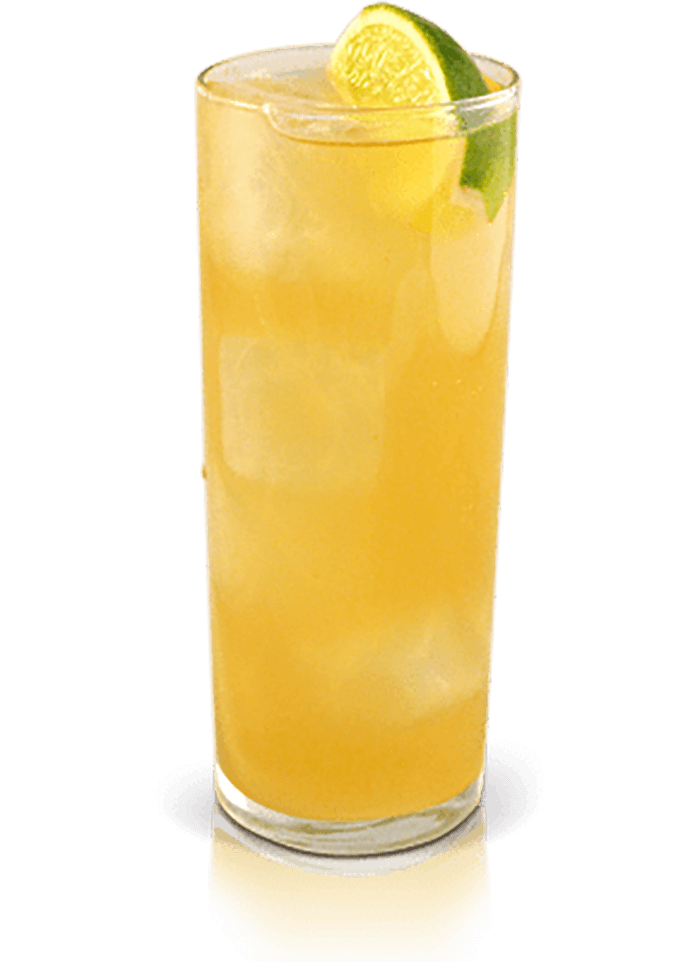 INGREDIENTS:
2 oz. ANGEL'S ENVY Finished in Port Wine Barrels
1½ oz. ginger beer
¾ oz. lime juice
1 oz. simple syrup
INSTRUCTIONS:
Shake and strain. Serve in a highball glass garnished with a lime.