You are reading
Sustainability Forward Cocktails from Angel's Envy Whiskey Guardians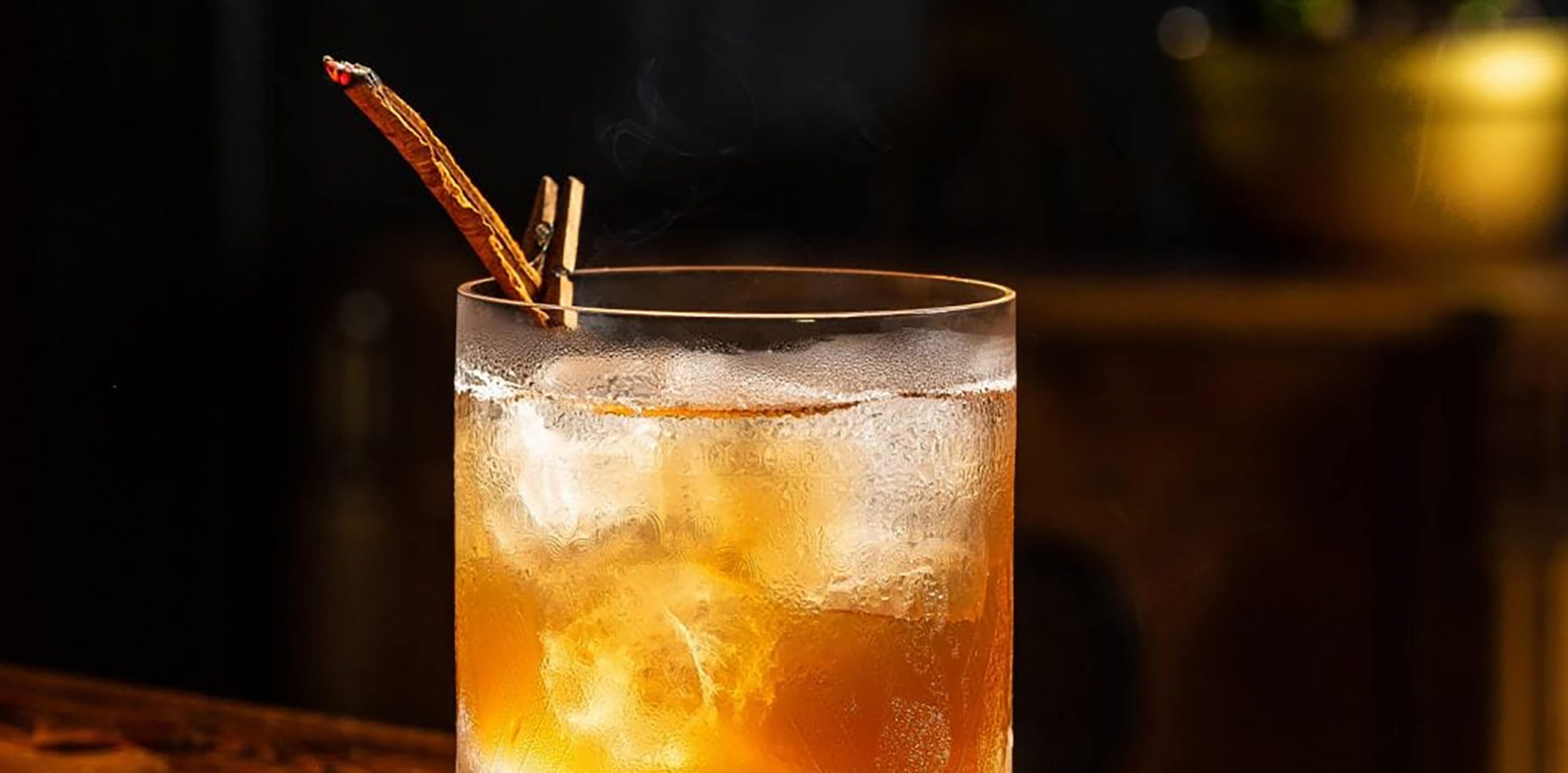 How To
Sustainability Forward Cocktails from Angel's Envy Whiskey Guardians
During National Bourbon Heritage Month in September, we like to give back through our Toast the Trees initiative. On one hand, we're conscious of the lumber that goes into the new oak barrels that we age our whiskey in, but on the other hand, helping to ensure that there are healthy forests for future generations is simply the right thing to do.

Lincoln Henderson, our Master Distiller, always tried to be charitable during his lifetime, and he was perpetually interested in finding a better way to do things. In this same spirit, we talked with our Whiskey Guardians about sustainability and they shared steps they take behind the bar to be a little smarter about their impact on the environment. We were delighted by their clever and thoughtful answers, which we're proud to share with you here.
NYC WHISKEY
GUARDIAN BROOKE
HARRIS
New York's main environmental problem is garbage—they are currently working towards eliminating the vast amount of food waste created in the city every day. Since transportation is an issue, I wanted to use some of the only local produce New York has easily available. In this cocktail, the apple is used completely, and there is zero food waste. The honey production in this country uses vast amounts of natural resources when used commercially. When you stick to local honey producers, the bees are treated much better and have a lower risk for infection.
There are also significantly fewer resources used, as the honey and bees are both kept locally and neither require long distance transportation. This cocktail was created to generate as little waste as possible—the only waste is from the glass liquor bottles and glass honey bottle—all of which will be recycled thanks to the 1983 Bottle bill that NYC put into place, inspiring the rest of the country to follow suit.
Recipe:
1 1/2 oz ANGEL'S ENVY Bourbon Finished in Port Wine Barrels
1/4 oz ANGEL'S ENVY Rye Finished in Rum Casks
1/2 oz sour apple
1/2 oz salted honey syrup
1/4 oz apple juice
1 teaspoon Amargo-Vallet® bitters
2 dashes Cinnamon Bitters
Sour Apple: Start with fresh juice from crisp red apples; Fuji apples are recommended. Separate the pulp from the juice. Blend 100 grams of apple pulp, 450 grams of sugar and 300 grams of water well, preferably in a Vitamix Blender. Place into a mesh bag and strain. Then, measure remaining liquid and add back to blender. Add 4% (of total volume of measured liquid) of malic acid. Add 1% (of total volume of measured liquid) of citric acid. Blend well.
Salted honey syrup: Combine 8 parts of local clover honey, 4 parts water, and 2 tablespoons of kosher salt into a sauce pan. Bring to a boil to fully incorporate.
Combine all ingredients, shake and strain over a Kold-Draft ice-cube into a rocks glass. Garnish with burning cinnamon bark, clipped to side of the glass.
PORTLAND LEAD
GUARDIAN ANGEL
TETA
Instead of throwing away flat champagne or sparkling wine that is considered un-servable (but still perfectly drinkable) in the service industry, reserve it. Just because it's no longer suitable for a table doesn't mean the bar can't make good use of it—particularly as a syrup that wouldn't have retained its carbonation anyway.
Flat to Fancy:
2 oz ANGEL'S ENVY Bourbon Finished in Port Wine Barrels
1 oz blanco or bianco vermouth (like Dolin Blanc or Lacuesta Blanco)
3/4 oz flat sparkling wine syrup
3/4 oz fresh-pressed lemon juice
Combine 750 mL flat champagne or sparkling wine, 100 grams of lemon peels (which can later be juiced) and 500 mL sugar in a pan. Simmer over low heat until incorporated, strain to remove peels.
Shake all ingredients together, fine strain into Coupe glass. Garnish with lemon oil.
SAN DIEGO WHISKEY
GUARDIAN SEAN
O'CONNELL
The Manzanilla Sherry is made from the Palomino grapes in Jerez, Spain, which grow in the limestone-rich, Albariza soil. Due to the soil's high level of moisture retention, rain water is conserved in immense quantities and feeds the roots sufficiently through the dry, summer months. In order to produce Amaretto in Southern California's climate, a large amount of water would be needed. However, we can still incorporate its wonderful flavors by using Italian amarettos, which don't require excessive water to produce. Scrappy's Black Lemon Bitters are a great way to impart a concentrated citrus flavor without peeling a lemon for a garnish for every serving—it's also a good way to reduce the amount of lemons you're buying. Of course, if you're already buying tons of lemons, you can always compost the peels and juice the remaining lemons. Finally, the savory, green olives add a unique dynamic to the flavor combination. Olives trees are highly drought resistant, so they don't need constant watering to grow.
Functionally, it would be easy to batch this cocktail, and the auxiliary elements. Bitters and green olives are very easily obtainable, affordable and do not require a great deal of water to produce. Each of these spirits are either imbibed neat, chilled or on ice respectively, so a batch would be stored in a refrigerator and served in a chilled, small rocks glass with 3 small, chilled, green Manzanilla olives.
Sin Sequía ("Without Water"):
3/4 oz ANGEL'S ENVY Bourbon Finished in Port Wine Barrels
3/4 oz Manzanilla Sherry
3/4 oz Italian amaretto
1 dash Scrappy's® black lemon bitters
3 small, green Manzanilla olives
Create a batch by combining Angel's Envy, Manzanilla Sherry, amaretto and bitters in a pitcher, then refrigerate. Serve chilled, in a rocks glass. Garnish with 3 chilled, green Manzanilla olives. Imbibe in 3 sips, eating 1 olive after each sip for a savory finish.