You are reading
A Look Inside Kelvin Cooperage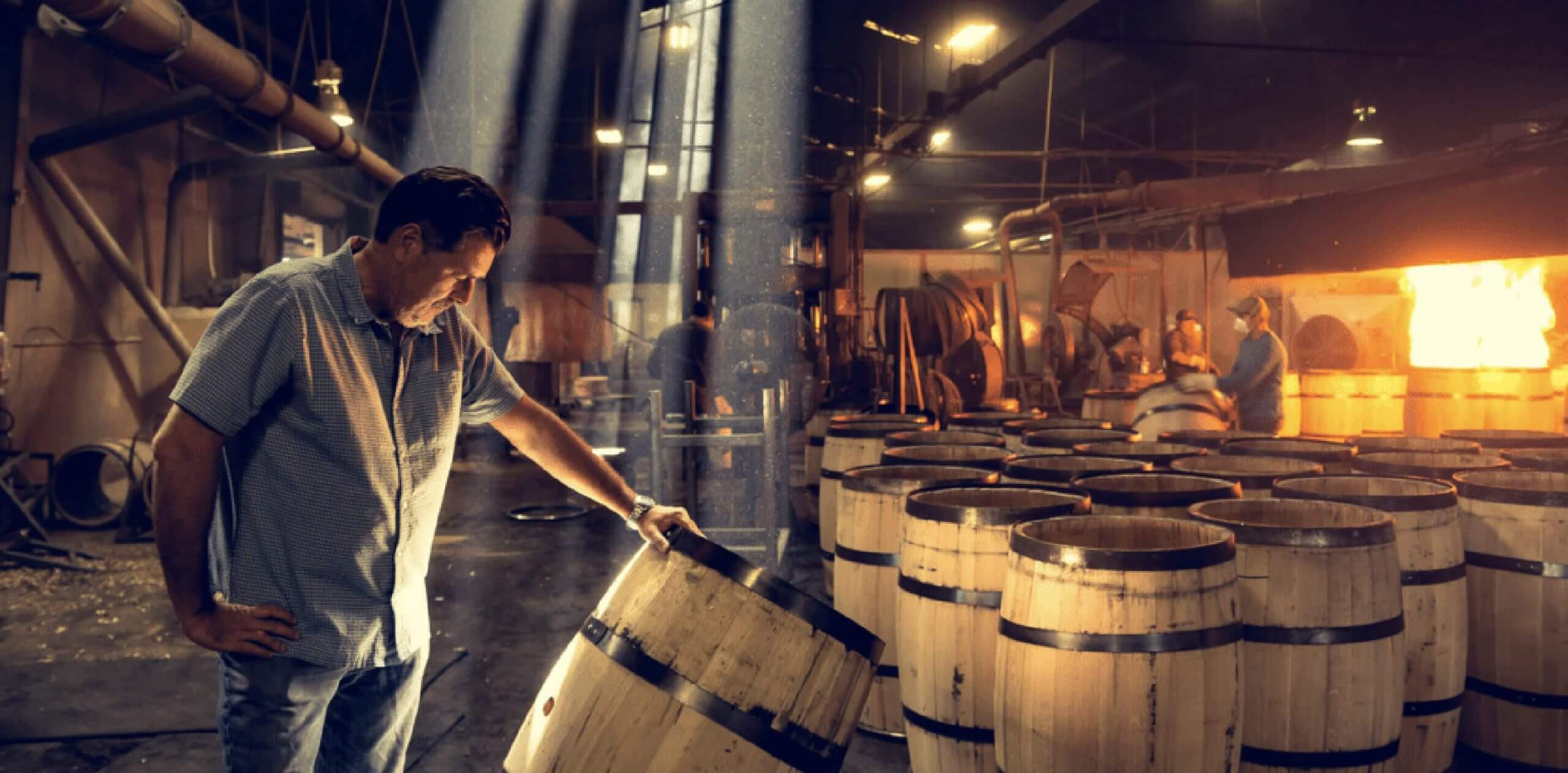 Inside Angel's Envy
A Look Inside Kelvin Cooperage
Just a short drive from downtown Louisville, Kelvin Cooperage is housed in a sprawling building that's historically always been home to a cooperage. But Kelvin Cooperage's origin story is a little more traditionally whisky-based. It began in 1963, when Ed McLaughlin completed his four-year cooperage apprenticeship in Scotland and opened his first cooperage on the banks of the River Klein in Glasgow. Today, Ed's sons Kevin and Paul continue in their father's tradition.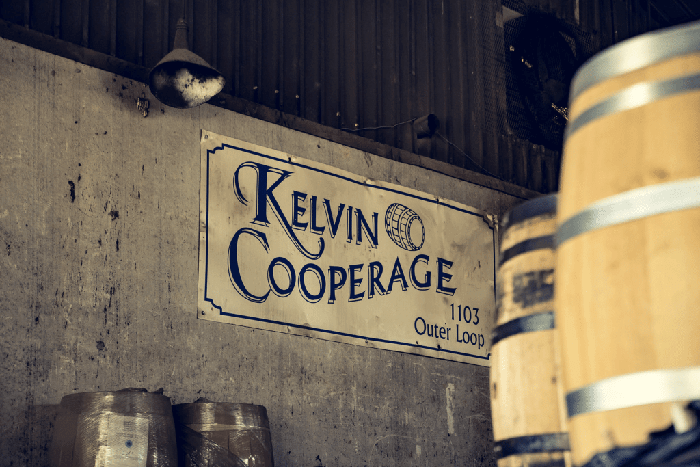 Originally, they dealt exclusively with Scotch distilleries, primarily fixing used barrels. But in the 90s, they moved their operation to Kentucky to inspect and refurbish used bourbon barrels to be shipped back to Scotland, which made sense. Why bother shipping potentially unusable barrels when you could inspect them first. They made their own barrels as well, but these were used almost exclusively by the wine industry.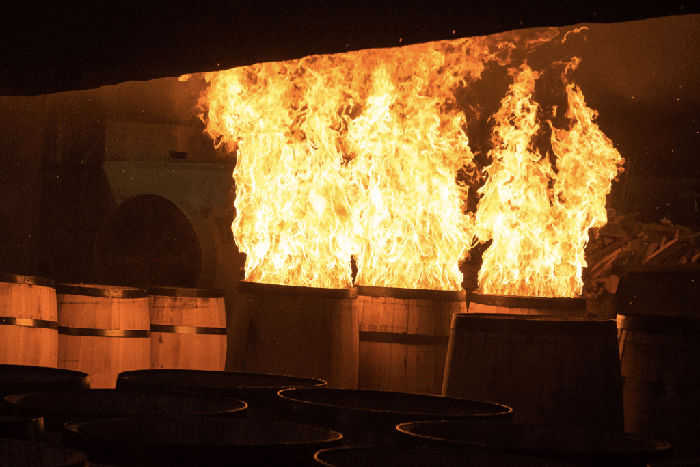 So over the past seven years, why did they shift the majority of their business to new bourbon barrels? Paul McLaughlin, VP and General Counsel at Kelvin Cooperage explains, "When I first joined here in 2001, there were only six or seven heritage bourbon brands here in Kentucky, so it didn't make any sense for us to even think about that market. All of their needs were being met by the big cooperage operations. It wasn't until 2010 or 2011 that we even looked at it again. Our focus has definitely changed. When we were doing wine barrel production, it was mostly seasonal. Wine has stayed fairly steady, but whiskey has vastly overtaken it in volume."
When we spoke with Paul in the conference room, the large collection of whiskeys that they've provided barrels for speaks to that shift in business. But it's not until you actually walk out onto their production floor that the scope of their work truly hits home. The atmosphere is almost primal, with sparks flying through the air and men with hammers battering iron hoops into place. It's a scene of well-ordered steam, fire, wood and iron. While assembly at the larger cooperage houses are more mechanized, Kelvin Cooperage still does most of the process the old-fashioned way. Take barrel charring, for example. Paul explains, "Not having the barrels on a timer makes a huge difference. We can judge and see how the barrels are doing. Each barrel can be a little different, and you lose out a bit when you eliminate personal judgement from the process."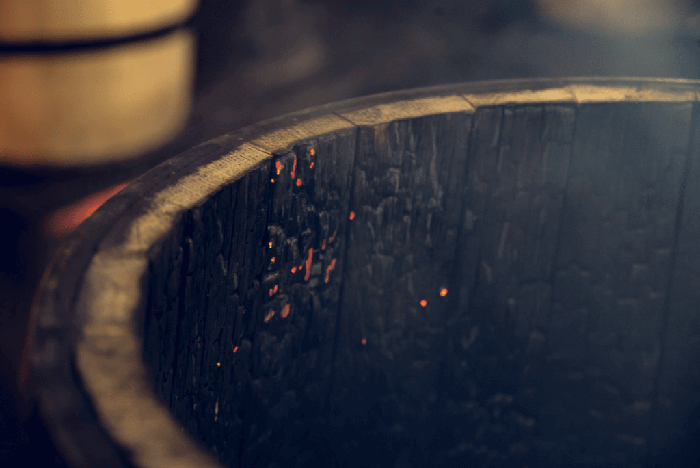 We're proud to be among the brands aged in Kelvin Cooperage's barrels. As a neighbor, they've been wonderful to work with, and Paul describes exactly what we've always loved most about our industry. "I like the people. In many ways, it's a very old-fashioned industry. Most of our business is done on a handshake, and everyone's good with that. It still works. And there's a lot of cooperation, which is nice. We succeed in this together, so it's wonderful that we all get along."
Photos by Nathan Pedigo Photography.