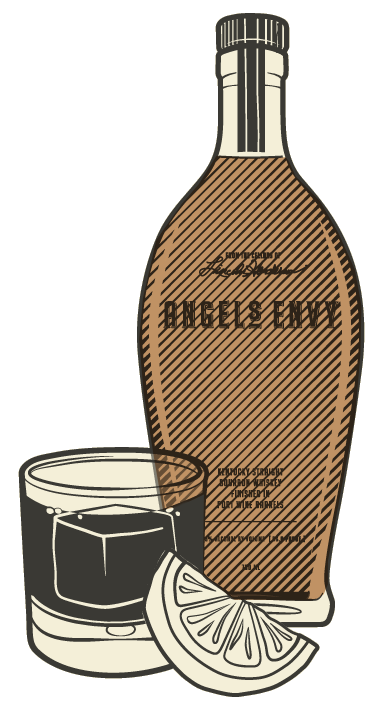 In this educational cocktail class, guests will learn how to make the Angel's Envy signature distillery cocktail, The Henderson. Enjoy working at a personal cocktail station as you learn the techniques to construct a cocktail. From preparation to execution, explore the science behind each step, including making a syrup, proper proportioning, and using the right garnish to complement your delicious cocktail.
This class includes a full distillery tour, a cocktail with appetizers and a parting gift that should help you improve your at-home cocktail making.
Classes offered Thursdays at 5:30pm
$55 per guest
Take home a gift to aid in your future cocktail endeavors!