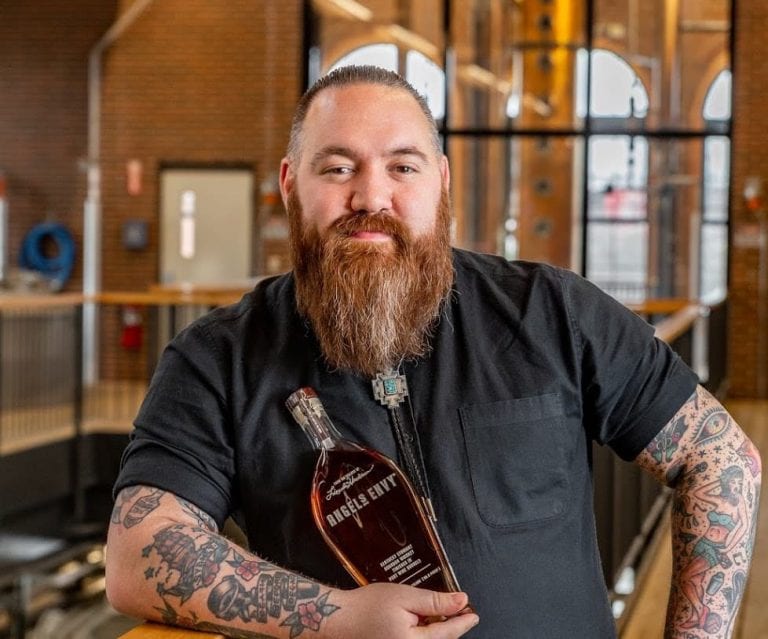 Simon Hopkins has been in the hospitality industry for 10 years now. "I started off in cafes then got my first bar gig in a classic Australian pub. I was working in cafes and a friend of mine said I would be better suited to bars. They were very right. From there I worked my way up into some of Sydney's specialty whiskey bars, where I grew to love and appreciate the category. I've worked in everything from high volume cocktail bars overlooking our beautiful Sydney Harbour to an American BBQ joint."
When we asked what keeps him passionate about the work, Simon answered, "The constant interactions with new people and having the chance to train and educate people on American whiskey. I love that look on somebody's face when they try their new favorite American whiskey for the first time."
He clearly remembers his first experience with Angel's Envy.
I was lucky enough to win a cocktail competition and be flown to Kentucky back in 2017 where I got to try Angel's Envy for the first time. I loved it from the start and managed to find some bottles in Australia to stock for the current bar I run in Sydney.
When he's not tending bar or representing Angel's Envy, Simon pursues a very American-specific set of hobbies. "Motorbikes, country music & smoked meats, oh and American whiskey." We can relate, Simon. Be sure to introduce yourself at one of Simon's Sydney events, Simon is a good man to know.