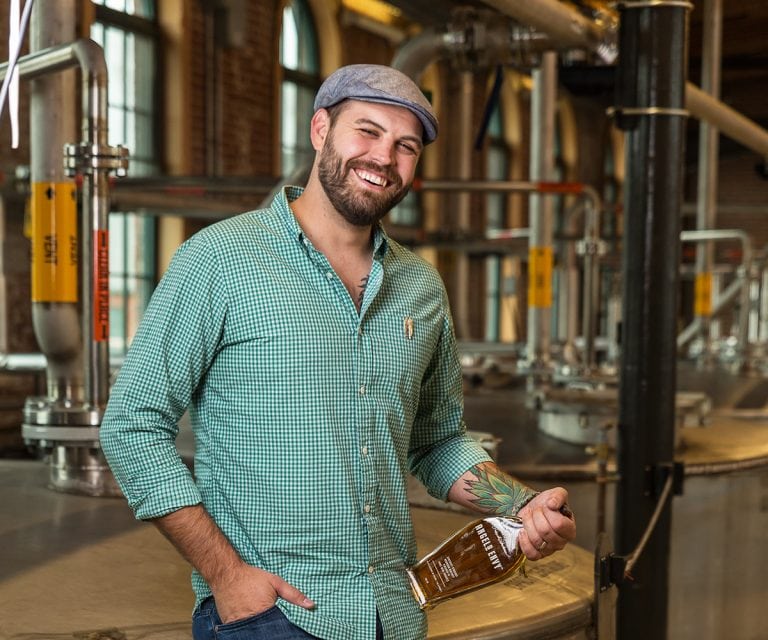 Brandon has worked in the restaurant industry since the age of 15. Like most industry lifers, he's held every conceivable front of house restaurant position, ranging from host to owner. He recalls, "I was even a Bouncer at an ASU bar for several years while I earned my degree in Anthropology. I am currently the owner of Casey's Woodshed in Tempe, AZ and like to spend my time on whiskey, cocktails and dive bars."
When asked about what keeps him excited about his work, Brandon answers, "Passion is what motivates me in the industry as a whole. The idea that something simple done perfectly can outshine any Rube Goldberg machine is fascinating to me. The thought and energy that goes into the simplest service experience can change so many things for every person involved."
The thought and energy that goes into the simplest service experience can change so many things for every person involved.
"It's really exciting to see the shift back to the basics and a focus on well thought out and executed drinks, food and service. Three ingredient drinks are becoming king again. Don't get me wrong, I've made a few 7 ingredient cocktails myself that I love! It is time, however, to let the spirits and ingredients we are working with shine. Casual, well-executed dining experiences are slowly becoming my new favorite thing. When all the little things in a space are just right, it heightens everything about the dining or drinking experience."
Outside of work, Brandon's interests are simple and generous. "I love to cook. Cooking at home for guests is probably my favorite thing." Be sure to visit Brandon the next time you find yourself in Tempe, and be sure to let him make you one of his exquisitely simple cocktails.