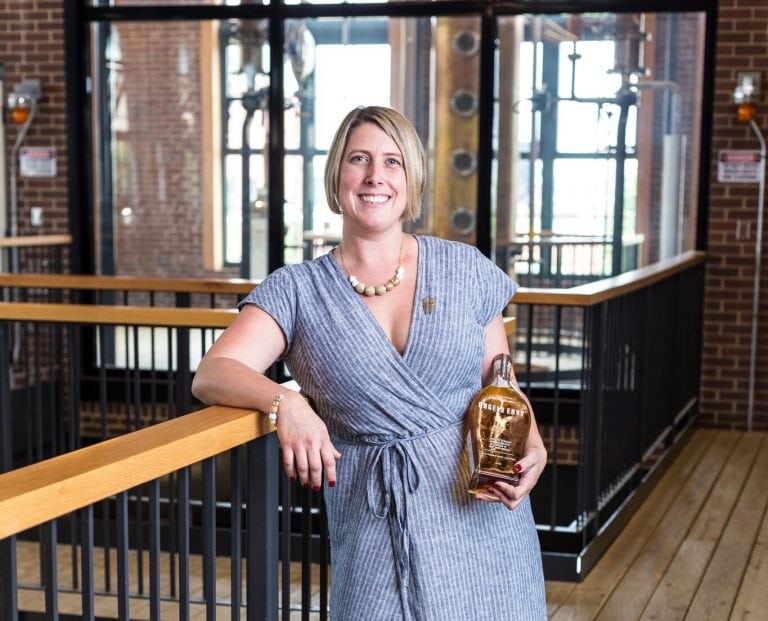 A seasoned veteran, Holli has been working in the industry for 16 years. "My first job was working for my godfather in his Italian restaurant. He had a spirits and wine shop downstairs which sold all sorts of Italian meats and foods and upstairs was a fine dining establishment. Before I could even drink he taught me about spirits and wine.
I spent 12 years of my career at an upscale steakhouse in Los Angeles where I worked my way up from a host to the Bar Manager. After that I had the privilege of working alongside one of my oldest friends at a wonderful bar in Florida, which is where I really learned about craft cocktails. While behind the bar I also finished my Masters in Marriage and Family Therapy. Guess you could say I really enjoy talking to and being around people."
Why has she worked in the industry for 16 years? "My guests keep me passionate about what I do. I love meeting new people and introducing something different to them, whether it be a new cocktail I'm creating or a new spirit. The industry is always evolving, especially right now. It's a great time to be doing what I'm doing. I love that people are discussing spirits WITH food again, for example how they bring out different characteristics in one another. I love doing pairing dinners and showing people how to enjoy their cocktails or wine with food."
Holli's first experience with Angel's Envy was from a trusted source. "I learned about Angel's Envy through my brother. He and I love rye whiskey and he said I had to try Angel's Envy. I was visiting him in Arizona and his favorite local spot carried it. The craft cocktail scene was really beginning to emerge, and my brother and I were in awe at what this bartender was doing with bourbon and bacon. I immediately fell in love."
When she's not behind the bar, Holli likes to get out and keep moving. "I love to travel and when I'm not working I am outside enjoying the day. I hike whenever possible and enjoy doing triathlon's and races with friends." Look for Holli at Angel's Envy events around Orlando, and if you're hungry, be sure to ask her about a food pairing recommendation. You won't regret it.