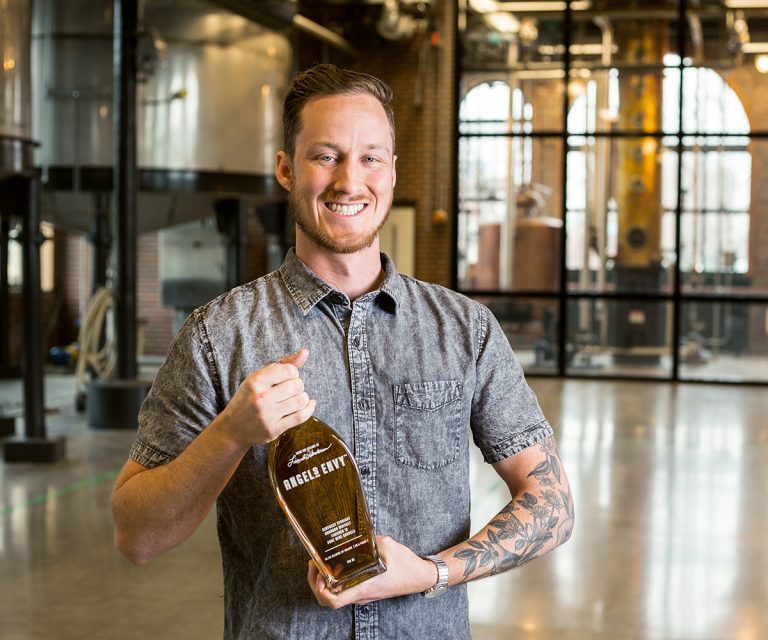 Nicholas graduated from Florida State University, earning degrees in Finance and Risk Management. He worked in the insurance industry for several years before deciding to travel and explore life outside of the office. In between his travels, he worked in the mountains of Colorado and on the lakes of New Hampshire as a wakeboarding instructor.
Eventually, he decided to break into the hospitality industry. "When I moved to St. Augustine, the industry revolved heavily around tourists rather than traditional professional careers. I started behind the bar with hopes of working for a local brewery, but after being introduced to the world of spirits, I was captivated. I was drawn in by the complexity of flavors and history behind the creations. Becoming the best bartender I could be soon became my focus, and I shifted my priorities from beer to spirits and cocktails."
When we asked Nicholas about why he's decided to pursue a career in the industry, he explains, "I've had countless jobs in the past and I have given each and every one of them 100% of my energy, but the spirits industry is the only one that I feel I get back exactly what I put in. I've made friends from all over the world and experienced places that I could never imagined I would explore because of this industry, and I'm thankful for it each and every day. Knowing all that I have accomplished in a short period of time makes me excited to see what is in store for me in the future."
Nicholas discussed his first experience with Angel's Envy. "I was introduced to Angel's Envy several years ago by a girlfriend's father who had recently discovered it. The way he talked about it spoke volumes, and I could tell it was something that was really, really special. When I finally got the chance to try it, I felt that excitement for myself and I still feel it to this day. There's something about the complexity of the secondary finishing and the subtle Port sweetness that makes it so different than other bourbons."
When he's not working, Nicholas has found the perfect way to unwind. "Outside of work, I'm really into anything I can do at my parents' lake house. It's a really special place to me, and I enjoy fishing, paddle boarding, wakeboarding and relaxing with a good book." The next time you find yourself in Jacksonville, look for Nicholas at Angel's Envy events around town.