Distillery Tours
Get a guided, insider's tour of our fully operational urban Main Street distillery in Louisville's Bourbon District.
See available tickets by date or by a specific tour, class or experience.
Choose a Date

Book an Experience by Date
Choose a Date
Book a Tour
Finishing Roundtable Experience
Bottle Your Own  Unavailable
Signature Tour  Unavailable
Book a Class/Experience
Behind the Bar Cocktail Class  Unavailable
Henderson Cocktail Class  Unavailable
Rye Cocktail Class  Unavailable
We are experiencing limited hours due to CoVID-19
Learn more and read our FAQ

What resources are you using to make your policies?

We have been following the CDC, Healthy at Work and KY Governor Phased Approval recommendations, as well as working closely with Bacardi Global, LDC Leadership and the Kentucky Distillers Association.

Will the tour experience be any different?

Due to health concerns around the coronavirus/COVID-19 situation, tours are suspended at this time.

Why should I wear a mask and have my temperature checked?

For the safety of our staff and other guests, health authorities recommend these measures for all businesses planning to reopen.

How can I wear a mask and participate in a tasting?

Simply leave the mask on when you're not directly nosing or sipping your whiskey. Hand sanitizer will be available so that you may ensure that your hands are clean.

Can I cancel my tour?

Guests may cancel their tours at any time, and a refund will be issued.

Is production still running?

Yes, our production is still running during this period, and we are taking every precaution to ensure the health of our staff and the safety of our product.

What is the status of the employees?

We are working with health experts and taking every step to guarantee the safety of our employees. None of our employees currently have COVID-19/coronavirus.

Should I book a tour for a future visit?

Availability is subject to change based on the evolving situation.

What is the distillery doing to prevent the spread of COVID-19/coronavirus?

Angel's Envy is deeply committed to the health and safety of our visitors and staff. As a distillery, keeping a pristine production facility has always been one of our highest priorities, and we are committed to maintaining our already high standards. Further, we will be following closely with all local health authority guidelines and increasing the frequency of our cleaning.

How do I pre-order gift items?

Please review a list of our current retails items on our online retail store. Once you've determined which Angel's Envy merchandise you'd like to purchase, call 502-890-6300 to place an order over the phone. A retail associate will then process your order and help you schedule a pickup time and date. When you reach the distillery, please call to notify us of your arrival and we'll bring your purchase out to your car.
---
Our Bourbon Tours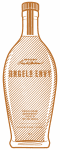 Bottle Your Own Tour
During this tour, you'll fill, cork and label your own bottle of Angel's Envy, and then carry it home in a beautiful commemorative box, along with a display stand created from an Angel's Envy barrel stave. Your visit will end with an educational, expert-led tasting experience. 
Learn about the history of bottling whiskey along with the back story on our bottle design

Invite a guest to join you, but only ticket holders can fill a commemorative bottle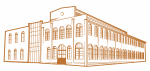 Signature Tour
During this tour, you'll have a chance to see our bourbon distillation process first-hand, from start to finish. Your visit will begin in our distillery store, continue into the heart of our distilling operation and culminate with a tasting at our distillery bar, The Finishing Room. 
Deep dive into Angel's Envy founding story 

Learn how three generations of Hendersons keep Lincoln Henderson's legacy alive 

Conclude your tour with a tasting of our Angel's Envy Bourbon Finished in Port Casks
For general tour questions or information about military discounts, call us at 502-890-6300 or fill out our contact form.
See our full booking terms & conditions.
---
The Finishing Room
At the end of your Angel's Envy visit, you'll have an opportunity to enjoy a tasting or cocktail at our one-of-a-kind Finishing Room bar. Please note, our Finishing Room is not open to the general public.
See What People Are Saying
Rating: 5 out of 5 ⭐️ ⭐️ ⭐️ ⭐️ ⭐️
Review of: Angel's Envy Kentucky Bourbon Distillery Tour
These folks make some pretty special whiskey and its worth making a reservation well in advance of your trip. The facility is beautiful and the tour guides are fun. Once you see how many barrels of their Rye they are finishing at once, you will understand why its so hard to find….
---
Rating: 5 out of 5 ⭐️ ⭐️ ⭐️ ⭐️ ⭐️
Review of: Angel's Envy Kentucky Bourbon Distillery Tour
My first distillery tour and first time drinking bourbon! I picked the right place! Great facility, great tour, great staff, great bourbon! So much attention to detail and so much history in the building alone. A great experience! I feel this experience would be hard to beat!
Other Experiences You May Like
Angel's Envy Distillery
Our distillery is located in the heart of Louisville's Bourbon District on Whiskey Row, a one block-long entertainment district that stretches across W. Main St. and Washington St.
Visit The Distillery
Monday
Tuesday
Wednesday
Thursday
Friday
Saturday
Sunday
Experience Hours*
10am – 5:30pm
10am – 5:30pm
10am – 5:30pm
10am – 8:30pm
10am – 8:30pm
10am – 8:30pm
1pm – 6:15pm
Retail Hours
10am – 6pm
10am – 6pm
10am – 6pm
10am – 9pm
10am – 9pm
10am – 9pm
1pm – 7pm
* Please remember, hours subject to change. For specific availability, Book a Tour.
** We understand continued concerns surrounding Covid-19 and social distancing practices. In response, please place your gift shop order over the phone at 502-890-6300 and we'll have it delivered curbside.